Documentary on Sara Spencer Washington
Atlantic City, N.J. – Filmmaker Royston Scott will present his award-winning documentary, The Sara Spencer Washington Story, at 3 p.m. and 4:30 p.m. Tuesday, Oct. 16 in the Fannie Lou Hamer Event Room at Stockton University Atlantic City, 3711 Atlantic Ave.
The event, part of the annual Al Gold Memorial Lecture Series, is free and open to the public on a first-come, first-served basis. Scott, along with Vicki Gold Levi and Stockton Distinguished Professor of Art Wendel White will discuss the film and its topic and take questions from the audience.
Sara Spencer Washington, a chemist and business woman, founded the Apex School of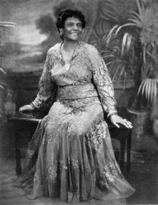 Scientific Beauty Culture in the late 1920s in Atlantic City,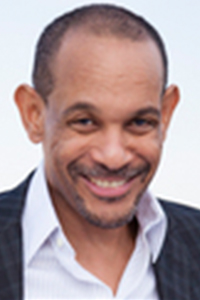 featuring her patented hair straightening process for black women. Apex eventually had over 70 hair and beauty products and over 35,000 sales agents nationwide. Known as The Madame, the highly regarded Mrs. Washington provided the skills and education to many generations of young women to become self-employed. For her philanthropic and business acumen she was inducted into the Atlantic County Women's Hall of Fame and was honored at the 1939 New York World's Fair as one of the Most Distinguished Businesswomen.
Through the Al Gold Memorial Lecture Series (in honor of her late father and first chief photographer of Atlantic City) historian Vicki Gold Levi is bringing this documentary to the city where the story began.
Screening time: 28 minutes. For more information on the documentary visit www.sswmovie.com
Parking options: Street meter parking, Stockton/SJ Gas parking garage at Atlantic Ave., and a surface lot at Boston Avenue.
Awards for Royston Scott's film, The Sara Spencer Washington Story:
2018 Paul Robeson Award/Best Short Documentary: Newark Black Film Festival
of the Newark Museum
2018 Winner Best Short Documentary: Garden State Film Festival
2018 Official Selection: New Filmmakers/New York
2017 Winner Best Documentary: Black International Cinema/Berlin
2017 Winner Best Documentary: Black Film Festival/Hollywood
2017 Winner Best Short Documentary: Harlem International Film Festival
2017 Official Selection: San Francisco Black Film Festival
2017 Official Selection: New Jersey Film Festival/spring
2017 Official Selection: San Diego Black Film Festival
# # #
Contact:
Denise McGarvey
Exhibition Coordinator for the School of Arts & Humanities
609-652-4566
denise.mcgarvey@stockton.edu