Music Beyond Bodies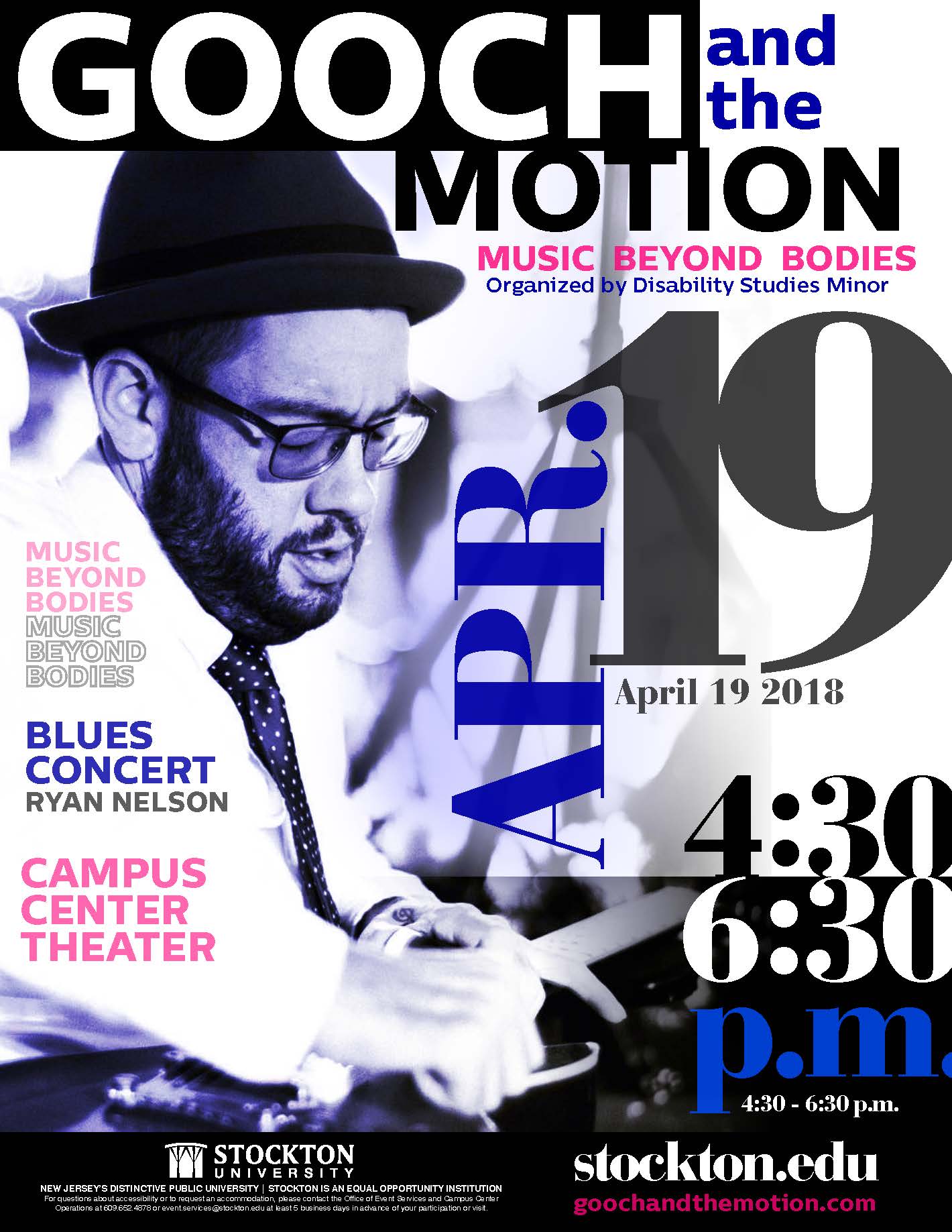 Who: Disability Studies Minor at Stockton University

What: Music Beyond Bodies

When: 4:30 - 6:30 p.m., April 19

Where: Campus Center Theater

Event Description: In 2004, Ryan "Gooch" Nelson of Woodstown was involved in a car accident that left him partially paralyzed. Now a quadriplegic and a cancer survivor, Nelson and his band "Gooch and the Motion" spend their time song-writing and entertaining. The hit band will perform for the Stockton community and host a talk and meet-and-greet.
"The goal of the concert is to share the power of music therapy and demonstrate that you can recover and continue to pursue your dreams," said Lydia Fecteau, a professor in the Disabilities Studies minor program.

Cost: Free and open to the public.

How to Register: No formal registration is required.

Nelson is available for interviews before and after the concert. Contact Lydia.Fecteau@stockton.edu
# # #
Contact:
Diane D'Amico
Director of News and Media Relations
Galloway, N.J. 08205
Diane.D'Amico@stockton.edu
609-652-4593
stockton.edu/media