Mindfulness in Daily Life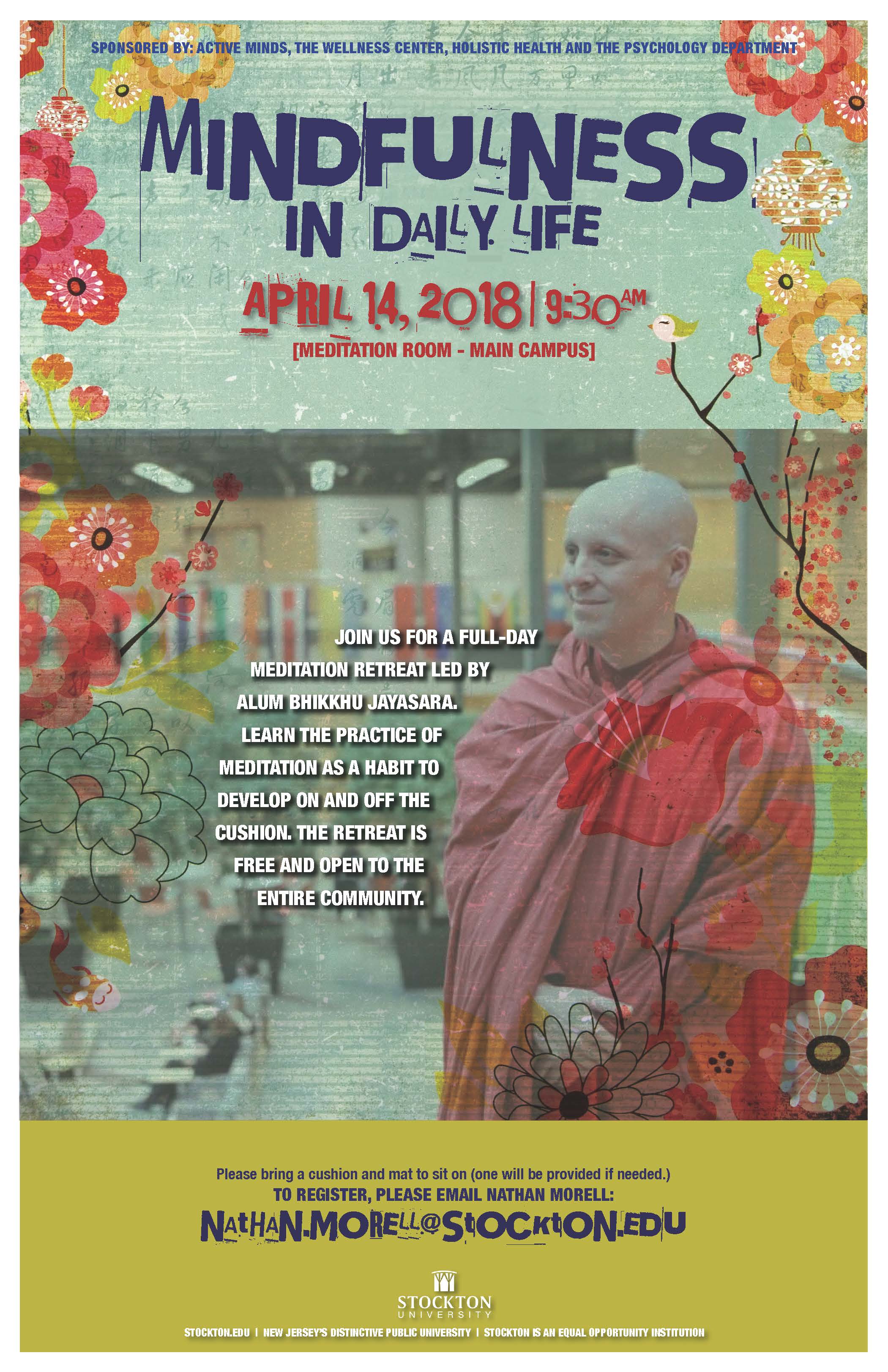 Galloway, NJ–The Wellness Center at Stockton University will host a day long mindfulness and meditation retreat titled Mindfulness in Daily Life form 9:30 a.m. – 3:30 p.m. on Saturday, April 14.
During the retreat, led by Stockton Alumnus and Theravada, Buddhist Monk Bhikkhu Jayasara participants will learn the practice of meditation as a habit to develop in their daily lives.
Types of meditation covered include sitting and walking meditation as well as meditation instruction.
A free, vegetarian lunch will be provided.
The retreat, sponsored by the Wellness Center, Active Minds, Holistic Health and the Psychology Department will take place in Stockton's Meditation Room, adjacent to the N-Wing Cafeteria. It is free and open to the entire community. Attendees are asked to bring a cushion and a mat with them. Materials will be available if needed.
To register, please email Nate Morell assistant director of Counseling Services at Nathan.Morell@stockton.edu.
# # #
Contact:
Diane D'Amico
Director of News and Media Relations
Galloway, N.J. 08205
Diane.D'Amico@stockton.edu
609-652-4593
stockton.edu/media