Comedy Night with Michelle Tomko
Who: Stockton University's Kramer Hall; Downtown Hammonton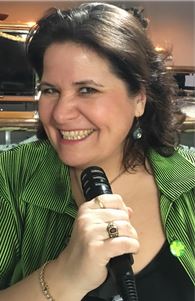 What: Comedy Night with Michelle Tomko; Third Thursday
When: 6-8 p.m. Thursday, March 15, 2018
Where: Kramer Hall, 30 Front Street Hammonton, N.J. 08037
Event Description: Kramer Hall will present the comedy stylings of Michelle Tomko for Downtown Hammonton's March Third Thursday. Tomko will perform an act from her repertoire of award winning bits.
About the Comedian: Originally from Cleveland, O.H., Michelle Tomko is the 2016 and 2017 recipient of the Atlantic City Weekly Nightlife Award for "Best Comedian." Tomko's comedy has been featured on TMZ and NPR's "It's only a Game." Tomko is also the winner of several comedy contests at The Improv in Cleveland, Tabu's "The Last laugh in Philadelphia" and The Comedy Shop in Atlantic City.
Cost: Free and open to the public. Light refreshments will be served.
How to Register: Please visit https://michellecomedynight.eventbrite.com to preregister.
Contact:
Diane D'Amico
Director of News and Media Relations
Galloway, N.J. 08205
Diane.D'Amico@stockton.edu
609-652-4593
stockton.edu/media