Gretchen Carlson Leadership Initiative at A.C. Campus
Atlantic City, N.J. - Stockton University will host the Gretchen Carlson Leadership Initiative at its new Atlantic City Campus, 10 South Albany Ave., from 9 a.m. to 12:30 p.m. Sept. 8.
The Gretchen Carlson Leadership Initiative (GCLI) is an All In Together educational program, funded by the Gretchen Carlson Gift of Courage, which brings women's civic leadership training to underserved women with a special focus on empowering survivors of gender-based violence, discrimination, and harassment.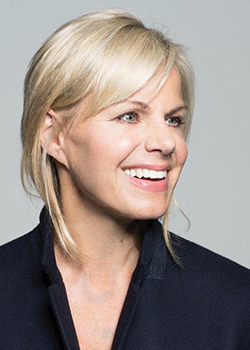 The goal of the event is to help women connect to their power as citizen advocates, highlight the importance of their voices and leadership in the civic arena, and prioritize the issues on which they want to take action. The workshop will focus on the democratic political process and tangible tools to influence legislative change.
"It really is meant for anybody who has ever had a life experience and felt that it needed to be better reflected in our politics at large," said Lauren Leader, the co-founder and CEO of All In Together. "It's always very empowering and uplifting."
Featured speakers will include: Gretchen Carlson, Author and Advocate; Martin Hyman, Partner, Golenbock, Eiseman, Assor, Bell & Peskoe LLP; Pamela Jacobs, Executive Director, New Jersey Coalition to End Domestic Violence; Maureen Kern, Vice-Chair, Atlantic County Board of Freeholders; Tamu Lane, Director of Social Justice Programming, Avanzar; Lauren Leader, Co-Founder and CEO, All In Together; Hon. Susan Maven, Judge, Atlantic County Superior Court; and Jyoti Venketraman, Capacity Building Manager, The New Jersey Coalition Against Sexual Assault (NJCASA).
Partners for the event include Adelaide's Place, AtlantiCare, Avanzar, The New Jersey Coalition Against Sexual Assault, The New Jersey Coalition to End Domestic Violence, the United Way of Greater Philadelphia and Southern New Jersey, and Stockton University's Office of Service-Learning. The event is part of Stockton's Fall Day of Service and staff and students will participate.
The event will be held in the Fannie Lou Hamer event room in the Stockton Atlantic City Academic Center. It is free and open to the public, but registration is required at https://gcli-nj.eventbrite.com.
For more information about the event contact Rose Levy at 202-262-1635.
# # #
Contact:
Diane D'Amico
Director of News and Media Relations
Galloway, N.J. 08205
Diane.D'Amico@stockton.edu
609-652-4593
stockton.edu/media