Black Women in Islam
Galloway, N.J. – Atlantic City native and author Turiya S. A. Raheem will speak on "Black Wom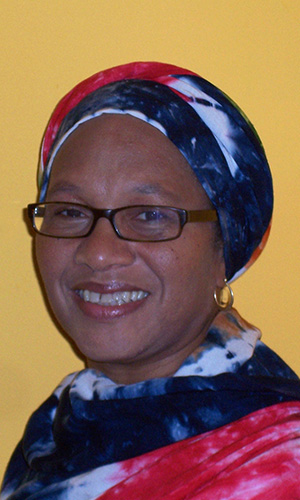 en in Islam" at 6 p.m. Thursday, March 22 in Room 211 at The Carnegie Center, 35 S. Dr. Martin Luther King, Jr. Blvd. in Atlantic City.
The event is hosted by Stockton University's Africana Studies Program and The Muslim Students Association.
Raheem is the author of Growing Up in the Other Atlantic City: Wash's and the Northside, which examines African-American life in Atlantic City before casinos. Her latest book, Why We Chose This Way, examines real-life stories about African-American Muslim women.
Raheem accepted Al-Islam as her way of life in Washington, D.C. in 1978. She has also lived in Cleveland, Boston, Tuskegee, Atlanta and Capitol Heights, Maryland. After 32 years away, she returned to Atlantic City in 2008 to live a semi-retired life. She continues to teach English and Cultural Geography and is a creative activist for all things positive in her community.
# # #
Contact:
Diane D'Amico
Director of News and Media Relations
Galloway, N.J. 08205
Diane.D'Amico@stockton.edu
609-652-4593
stockton.edu/media