BFA Senior Showcase
April 8 - 26, 1:00p.m. - 7:30p.m.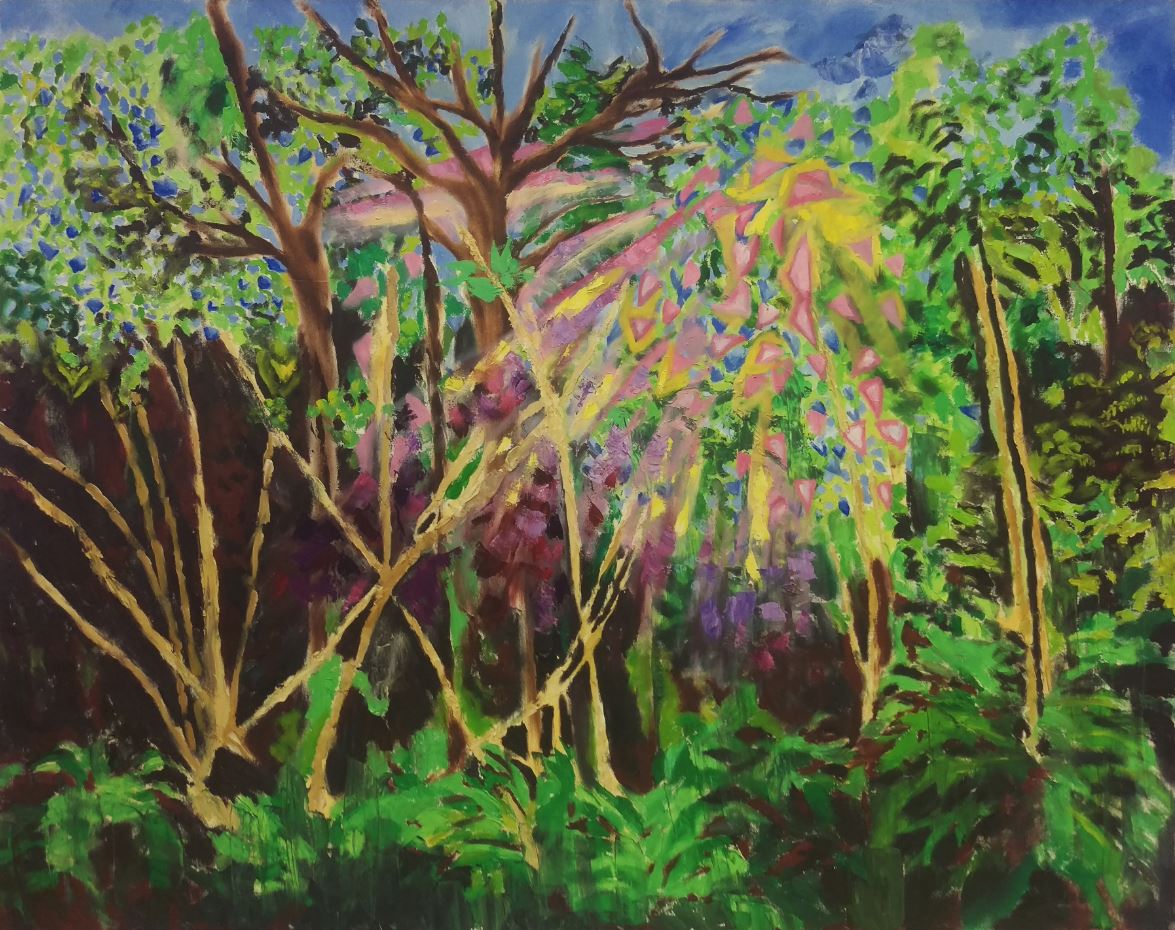 Galloway, N.J. - Stockton's Visual Arts program will host an exhibition of the spring Bachelor of Fine Arts (BFA) graduates from April 8 - 26. The exhibition will feature work from some 21 graduates.
An opening reception to meet the artists will be held from 1-3 p.m. on Sunday, April 8 in the Stockton University Art Galleries on the main Galloway campus.
There is no admission fee and the event is open to the public. The art galleries are located in the L-Wing, adjacent to the Performing Arts Center, with parking in lots 6-7. Directions, campus maps and event updates are available at stockton.edu/artgallery.

Twenty-one exhibiting artists from New Jersey will be featured, with eleven concentrating in Visual Communications, five in Photography, four in Painting and one in Printmaking. The Visual Communications artists are: Joseph Alberti of Morristown, Bryan Armstrong of Orange, Dakota Bocelle of Absecon, Joshua Candelaria of Pleasantville, Thi Dinh of Egg Harbor Twp., Kaitlyn Doyle of Galloway, Zachary Ferdman of Absecon, Caitlin Kauffmann of Bayville, Ryan Middleton of Atco, Zhane Roberts of Marlton and Haleigh Stergin of Glendora. The Photographic artists are: Alex Blundetto of Lafayette, Sarah Dudley of Egg Harbor City, Kelly Gibson of Edison, Anna Hubbs of Brigantine and Matthew Tarquinio of Bridgeton. Hanna DeMarco of Cape May Court House, Harley Jarrett of Northfield, Mallory Maugeri of Woolwich Twp. and Vanessa Spollen concentrated in Painting and Christian Bostwick of West Long Branch is the solo Printmaker.
Image Description:
Harley Jarrett of Northfield, "Bamboo Forest" (detail), oil on canvas
# # #
Contact:

Denise McGarvey
Exhibition Coordinator
Galloway, N.J. 08205
Denise.McGarvey@stockton.edu
609-652-4566
stockton.edu/media