AC Cinefest: Best of the Fest-Film Shorts
Who: Noyes Museum of Art of Stockton University; Kramer Hall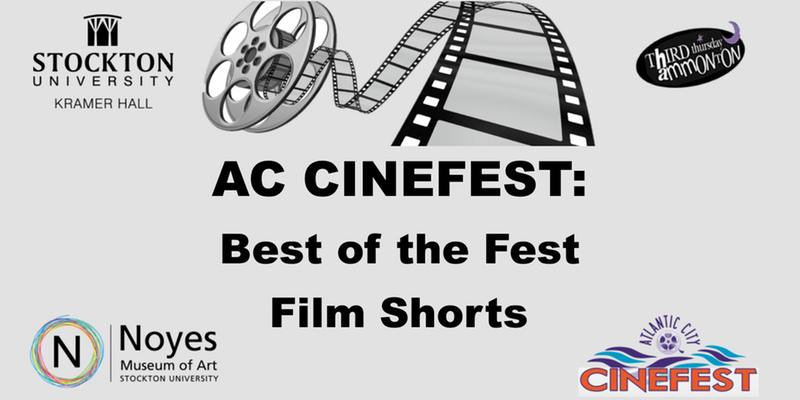 What: "AC Cinefest: Best of the Fest-Film Shorts" screening; Third Thursday
When: 6-8 p.m. Thursday, February 15, 2018
Where: Kramer Hall, 30 Front Street Hammonton, N.J. 08037
Event Description: A variety of film shorts featured in the AC Cinefest will be screened at Kramer Hall. The AC Cinefest is an annual festival that promotes new independent and studio films, as well as filmmakers and actors. The fest offers novice and aspiring filmmakers, actors and others interested in a career in the film business the opportunity to meet and network with industry professionals in an atmosphere that is conducive to learning and mentoring. Films to be shown at Kramer Hall include comedies and animated shorts.
Cost: Free and open to the public. Light refreshments will be served.
How to Register: Please visit https://accinefest.eventbrite.com to preregister.
Contact:
Diane D'Amico
Director of News and Media Relations
Galloway, N.J. 08205
Diane.D'Amico@stockton.edu
609-652-4593
stockton.edu/media