North to Shore Festival events in Atlantic City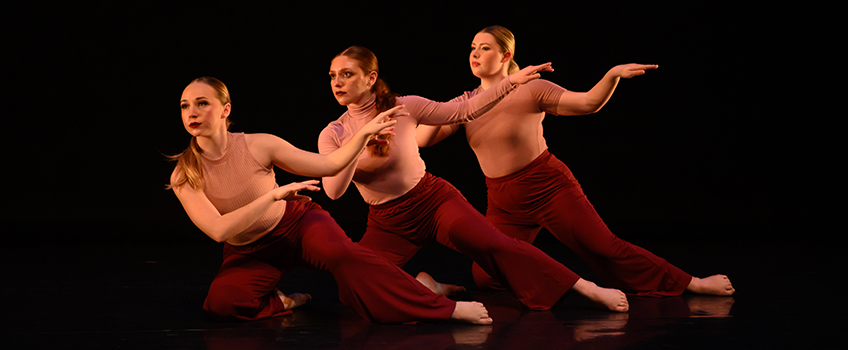 Atlantic City, N.J. — The inaugural North to Shore Festival will kick off in Atlantic City from June 4-11, and Stockton University will host several cultural events, a health fair and an esports tournament as part of the month-long event.
The inaugural festival highlights more than 100 events in more than 50 venues in Atlantic City, Asbury Park (June 14-18) and Newark (June 21-25). From concerts to comedy to movies, the festival features national names, such as Halsey and Stephen Colbert, and undiscovered New Jersey talent, like many of the events being held at the Noyes Arts Garage of Stockton University.
The Noyes Museum, which runs the Arts Garage, received a $4,000 grant from the festival to host art exhibits, concerts, dance performances and workshops. For more information, go to the Noyes Museum's website:
June 4: Chicken Bone Beach: Book Signing and Conversation, 1 p.m., free.
June 4: Chicken Bone Beach Youth Jazz Recital, 2 p.m., free.
June 7: Story Slam with Murphy Writing, 7 p.m., free.
June 8: Twisted Livin' Band, live music from a funk, blues and rock band that features two Stockton students, 7 p.m., free.
June 9: Stockton Dance Company presents "Between the Lines," 6 p.m., free.
June 10: Cityscape Drawing with Bernard Collins, 10 a.m., $10.
June 10: Photo Encaustics, a workshop with Leah MacDonald, 2 p.m., $25.
June 11: Mixed-Media Memoirs, a workshop with Linda Dublin Garfield, 11:30 a.m., $10.
In addition to these events, the Arts Garage continues to display works from the New Jersey Arts Annual Exhibition from 11 a.m. to 6 p.m., and the African American Heritage Museum will display its exhibitions from 11 a.m. to 5 p.m.
"From producers to artists, filmmakers to comedians, this month-long celebration will also serve as an opportunity to elevate dozens of local performers and talent," said First Lady Tammy Murphy. "We look forward to sharing New Jersey's exceptional culture with the rest of the country and enjoying a festival that will undoubtedly be like no other."
Whole Health Pavilion
Stockton's Atlantic City campus will host a Whole Health Pavilion from 10 a.m. to 6 p.m. on June 9 in the Fannie Lou Hamer Event Room.
The community event will feature interactive exhibits and expert panels on the latest health, wellness and biotech developments in the state. Dr. Zupenda Davis, the assistant vice president for Student Health and Wellness at Stockton, will join Health Sciences faculty members and other speakers.
Handspring Health CEO Kwasi Kyei is the keynote speaker, and other panel discussions include "Food Justice in Urban Communities" and "Social Equity in Maternal Health." Tickets are $20. Click here to sign up.
Esports Tournament
The Esports Innovation Center at Stockton University will host a daylong esports tournament on June 10.
The North to Shore Esports Showdown will take place from 10 a.m. to 5 p.m. at the center, which is located on the Boardwalk in Kesselman Hall on the Stockton Atlantic City campus.
The highlight will be a Madden tournament featuring former Green Bay Packers running back Ahman Green and Cincinnati Bengals linebacker and Oakcrest High School graduate Brandon Bell. But other games such as Rocket League, Smash Brothers and FIFA soccer will also be played.
"North to Shore offers a great opportunity to showcase this incredible and diverse industry, and we're excited to provide a platform for esports enthusiasts to come together and showcase their skills," said Andrew Weilgus, executive director of the Esports Innovation Center.
For more information, go to esportsnj.org.