Charlie Cruz
Galloway, N.J. – Experience a night of salsa with Latin sensation Charlie Cruz, a longtime star of the salsa music genre, at 7:30 p.m. April 9 at the Stockton Performing Arts Center.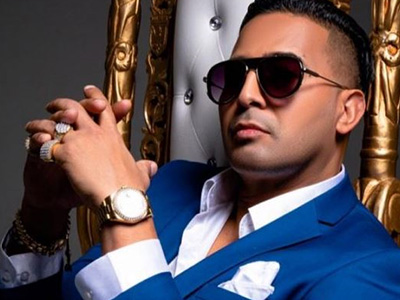 Cruz is considered one of Puerto Rico's best performers. He was born in Puerto Rico, the oldest of seven children.
He grew up in Naguabo, Puerto Rico but spent his adolescent year in Paterson, New Jersey where he was strongly influenced by salsa. His love of salsa began as a 10-year-old, when he became a backup singer in the orchestra of his father, Fonzy Cruz.
The more he was exposed to music, the more Cruz loved it. His models were exponents of the Afro-Caribbean genre such as Hector Lavoe and Frankie Ruiz.
Cruz' musical career started by singing chorus for his father. In 1996, the younger Cruz decided to move to Puerto Rico to be closer to his family and musical roots.
He entered the salsa scene, working for two years as a vocalist in Domingo Quiñones' orchestra. He also took singing classes and studied piano.
Records, Magia de Amor and Presentimiento, consolidated his career. Cruz now divides his time between Puerto Rico and Tampa.
He was named one of the Puerto Rico's best salsa performers after he released Asi Soy in 2000.
For more information or to purchase tickets visit www.stockton.edu/pac/. Tickets also are available at the box office from 10 a.m. to 3 p.m. Monday through Thursday, and 90 minutes before showtime. Call 609-652-9000.