Irish Comedy Tour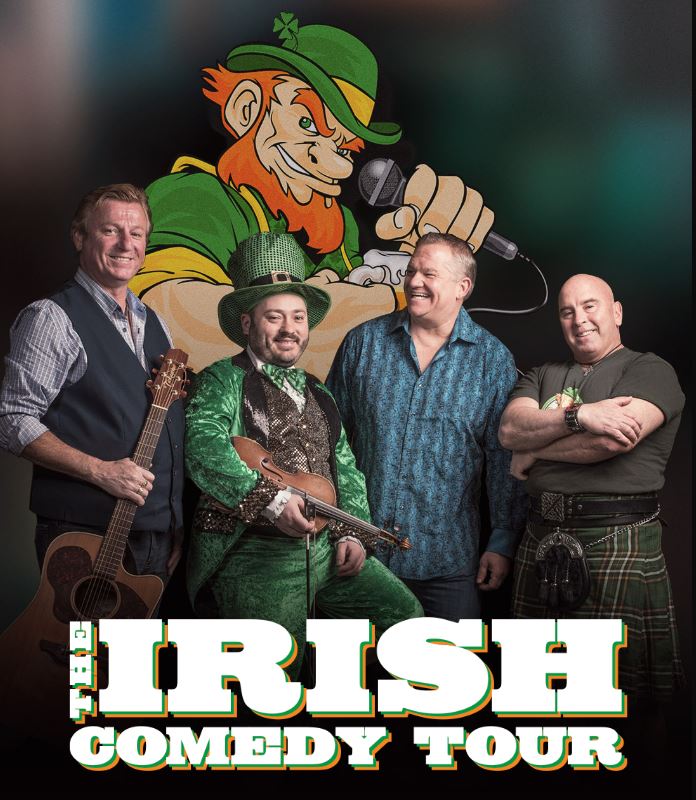 Galloway, N.J. – Celebrate St. Patrick's Day weekend with some good-hearted jokes from the cast of the Irish Comedy Tour at 7:30 p.m. March 19 at the Stockton Performing Arts Center.
Tickets are $32 for adults with discounts for groups of 10 or more.
The comedians, whose ancestors hail from the Emerald Isle, include Detroit native Derek Richards; Boston-born Mike McCarthy; Nova Scotia's Damon Leibert; and from Inchicore, a suburb of Dublin, Ireland Derrick Keane.
Get ready for some laughs as the Irish American comedians tear apart, but also validate, all of the Irish myths and stereotypes.
For more information or to purchase tickets visit www.stockton.edu/pac/. Tickets also are available at the box office from 10 a.m. to 3 p.m. Monday through Thursday, and 90 minutes before showtime. Call 609-652-9000.