'Best of the Fest'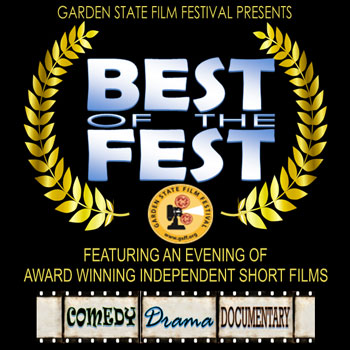 Atlantic City, N.J. – "Shorts" season has been extended into November.
Stockton University and the Garden State Film Festival will present an hour-long program featuring a selection of favorite short films selected from the last 20 editions of the Garden State Film Festival. This "Best of the Fest," screening will be held at 7 p.m. Friday, Nov. 19, in the John F.Scarpa Academic Center Fannie Lou Hamer Event Room, Stockton University Atlantic City Campus, 3711 Atlantic Avenue.
Admission to this event is FREE. In lieu of tickets, donations to Stockton's Student Food Pantry are being requested in the form of non-perishable food items, and/or personal care items.
"The 'Best of the Fest' is a great opportunity to see a variety of great films in one location and support Stockton students," said Stockton Atlantic City Chief Operating Officer Brian Jackson. "This is a wonderful addition to Stockton's 50th anniversary calendar and we look forward to a full house."
Guests are asked to follow Stockton COVID-19 precautions requiring masks be worn indoors.
The films that will be screened include:
Ava Maria-Bulgaria-4 min: A spirit lifting music video from the angelic voices of the Sophia Boys Choir.

Doodle-USA-4min-Animation: - A lonely pencil goes on a journey of self-discovery

The Age of Bryce-USA-10 min: Smothered by an adoring, over-protective mom, 12-year-old Bryce Yancy Paul is pushed to the brink of pubescent revolution. It's time to ripen…bloom…break the shackles of parental paranoia. It's the Age of Bryce. Sometimes a man's gotta do what a man's gotta do.

Bridge – Netherlands- 4 min: Jos approaches a bridge. On the other side of the bridge another driver approaches named Ad. Ad gives the right of way. But Jos insists that Ad goes first. Who will cross the bridge first?

The Block- USA-7 min: Two dangerous men at brunch are planning a hit, but are stuck on the most important detail...how exactly are they going to kill him?

Crumbs-USA-17 min: Based on the true story of the last Passover seder in the Warsaw Ghetto. It's April 19, 1943, and just beyond the ghetto walls, Hitler's Nazis are regrouping after sustaining staggering losses to a rag-tag Jewish resistance, which has successfully held off deportations for 63 days. In Rabbi Meisel's basement, a small group of surviving Jews celebrate Passover as gunfire and mortars rain down around them. Just before the Nazis breach of the ghetto walls, a sense of meaning is found in a few crumbs of Passover matzah. But will it make any difference?

Two Balloons-USA-10 min-Animation: Seeking a life of love and exploration, two adventurous lemurs take to the skies.