'Before, After: Reflections on the Armenian Genocide'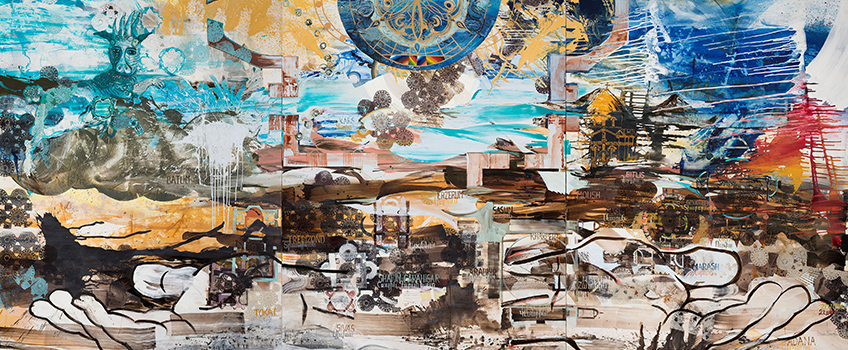 Galloway, N.J. – "Before, After: Reflections on the Armenian Genocide" will be on display in the Stockton University Art Galleries from through Oct. 17. Stationed in the upper art gallery this installation includes artwork by ten artists: John A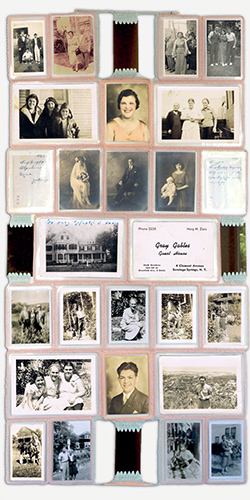 vakian, Silvina Der- Meguerditchian, Vahagn Ghukasyan, Diana Markosian, Talin Megherian, Marsha Nouritza Odabashian, Ara Oshagan, Levon Parian, Jessica Sperandio and Mary Zakarian.
A Conversation with Artists Talin Megherian and Marsha Nouritza Odabashian will be held from 3-5 p.m. on Monday, Oct. 4in the art gallery.
A secondvirtual talk will be held from 3-4:30 p.m. Thursday, Oct. 14, featuring California artists Ara Oshagan and Levon Parian. Participants can attend the watch party in the art gallery, or via the link that will be posted on the art gallery's website Stockton.edu/artgallery,
The exhibition and the talks are free and open to the public. Masks are required indoors.
Guest curator is Ryann Casey, an adjunct professor of art at Stockton and a Stockton alumna.
Casey said: "Before, After: Reflections on the Armenian Genocide" traces generations of Armenian resiliency through the common thread of loss and survival. The exhibition examines the connections passed down through blood, migration and history; from genocide to diaspora to belonging. "Before, After" integrates artifact with abstraction, witness accounts with recreation, old materials reused and new molds made. The Armenian experience (both past and present, before and after) is showcased through a range of mediums and practices, reflecting the repeating patterns of grief, healing and reflection."
The Stockton University Art Gallery is free and open to the public daily: Monday – Saturday 12-7:30 p.m. and Sunday 12-4 p.m. Masks are required indoors. Visit the website Stockton.edu/artgallery for more events.
# # #
Contact
Denise McGarvey
Exhibition Coordinator for the School of Arts & Humanities
609-652-4566
denise.mcgarvey@stockton.edu