'Picture a Scientist'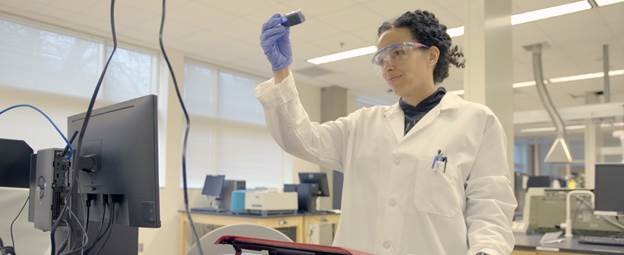 Galloway, N.J. - Stockton University will host a screening of the documentary film Picture a Scientist followed by a Zoom panel discussion at 7 p.m. Nov. 10 with a panel of women in science including Stockton Professor of Biology Margaret Lewis.
Those who register can watch the film anytime Nov. 7-9. The panel discussion on Nov. 10 will feature women in science and engineering from the South Jersey area in a Zoom webinar Q&A format.
Stockton faculty members Anna Pfeffer-Herbert, assistant professor of marine science, Elizabeth Pollock, associate professor of chemistry and Catherine Tredick, associate professor of environmental studies are moderating the panel.
The panelists for the discussion are: Marie Kee, aerospace engineer, Federal Aviation Administration; Margaret Lewis, professor of biology, Stockton University; Jennifer McCulley, program manager, Agilent Technologies; and Virginia Rettig, refuge manager, Edwin B. Forsythe National Wildlife Refuge
Picture a Scientist is a feature-length documentary film chronicling the groundswell of researchers who are writing a new chapter for women scientists. A biologist, a chemist and a geologist lead viewers on a journey deep into their own experiences in the sciences, overcoming brutal harassment, institutional discrimination, and years of subtle slights to revolutionize the culture of science. From cramped laboratories to spectacular field stations, viewers also encounter scientific luminaries who provide new perspectives on how to make science itself more diverse, equitable, and open to all.
View the trailer: https://vimeo.com/405966332
Register for the film screening here. The confirmation page will bring you to a link to register for the panel discussion.
To register for the panel discussion only at 7 p.m. on Nov. 10th only, click here.