Murphy Writing Winter Getaway
Galloway N.J. _ Murphy Writing of Stockton University will present the 27th Annual Winter Poetry & Prose Getaway as an online writers' conference this year from January 14-18, 2021.
Registrations will be accepted from community members, teachers, and Stockton students, faculty, staff, and alumni who are interested in writing fiction, nonfiction, memoir, poetry, and more.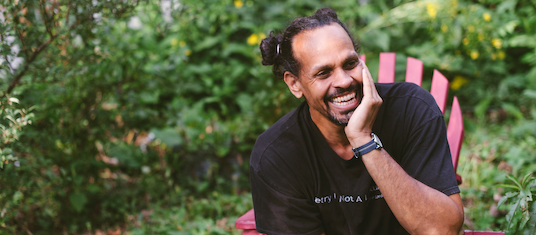 The Winter Getaway has become one of the oldest and largest writers' conferences in the winter season. In addition to Stockton faculty, award-winning poet Ross Gay will join for a featured reading and Q&A session exclusively for participants.
Participants will receive craft discussion, writing prompts, writing time, feedback, motivation, and inspiration.
"By spending the entire weekend in one workshop, participants will venture deeper into their writing, making more progress than they thought possible," Founder Peter Murphy explained.

"Murphy Writing programs always help me recharge my energy level and motivation to write," said Daniel Smith of Galloway. "The Winter Getaway is a highlight of my year."

South Jersey teachers whose schools are part of Stockton's Educational Technology Training Center (ETTC) may be able to attend the Winter Getaway using their school's ETTC credits. To learn more, teachers should visit http://wintergetaway.com/ettc.

For general registration information, visit stockton.edu/wintergetaway or call 609-626-3594.
# # #
Contact:
Diane D'Amico
Director of News and Media Relations
Galloway, N.J. 08205
Diane.D'Amico@stockton.edu
609-652-4593
609-412-8069
stockton.edu/media