Fall Choreography Project
Galloway, N.J. - The original work of 15 student dancers will be featured at the Emerging Choreographers Showcase at 7:30 p.m. Dec. 9-12. All online performance are free and will be available for viewing only for the evening of each performance, via the Zoom link on the Dance website.
Fall Choreography Project offers a mixed bill of dance video works from the most promising choreographers in the Stockton dance community. Fall Choreography Project continues a 30-year Stockton tradition of presenting unpredictable and thought-provoking works from choreographers at all stages of their artistic development. These dance makers are forging new avenues for contemporary choreography, and the Fall Choreography Project is an opportunity to view the early work of the next generation of New Jersey dance artists.
"When I started to think about how I wanted to build this piece, I kept coming back to this idea of freedom and peace. I also knew I wanted to dance outside, where the other dancer and I could pull from the freedom of nature into the piece. Dancing outside and filming it was a great experience and a different way to perform!" Alexa Angelucci, Florence, NJ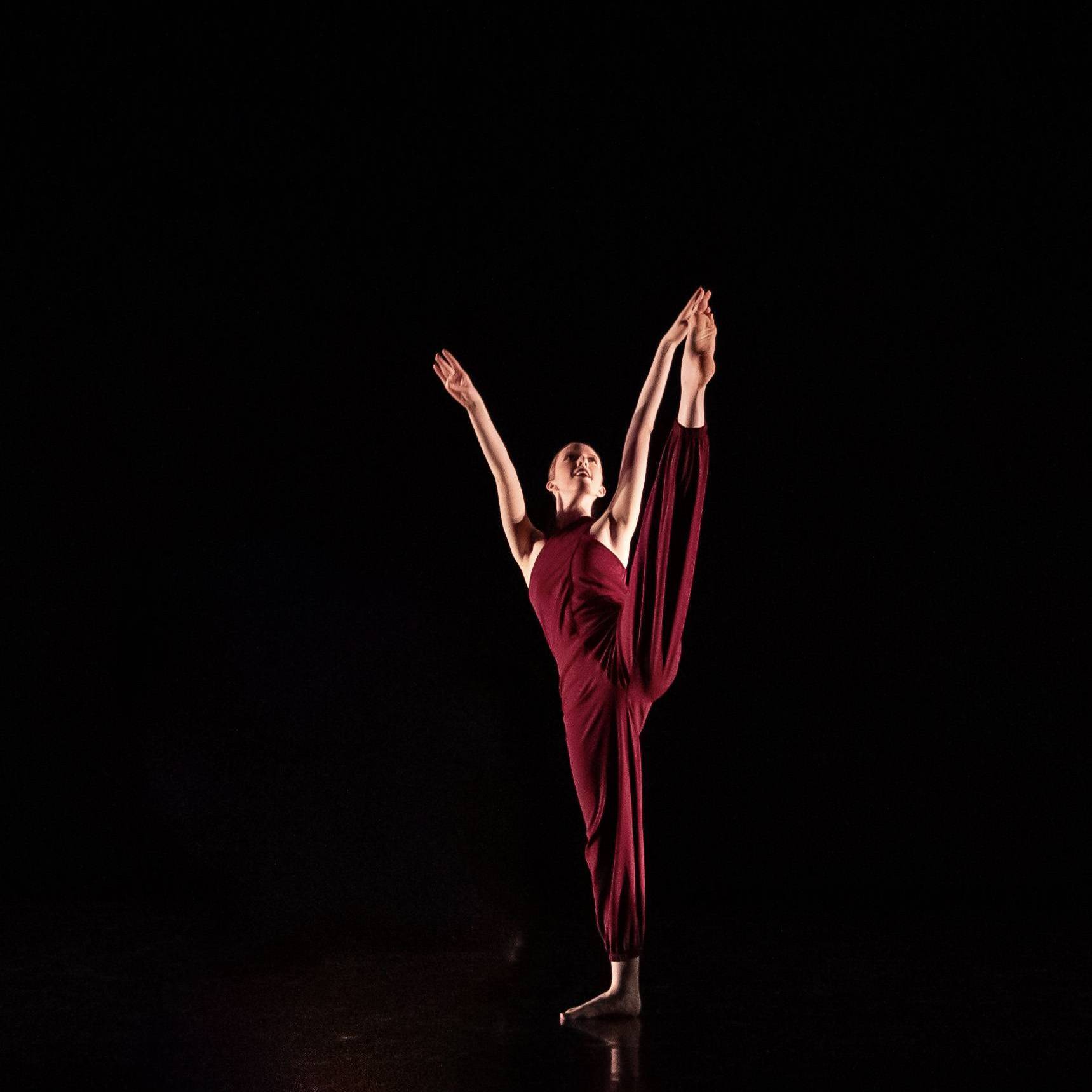 Student works in the program are:
Saor: Alexa Angelucci
Piégé: Lexi Bakalis
Since 1865: Charlene Baker
Growing into Me: Ciara Civitello
Trafficked: Madison Derbyshire
Luna: Sara DeRose
It's All a Dream: Marisa Evola
Short-Term: Brielle Kimley
Perception: Cecilia Mitchell
Acqua: Samantha Panek
Oxymoron: Anodja Peck
Linguistic Barrier: Lauren Potter
Moray Lane: Morgan Potter
Happy: Brittany Shepherd
ο Ιησούς σώζει: Deivin Velasquez