Fall 2020 Senior Art Exhibit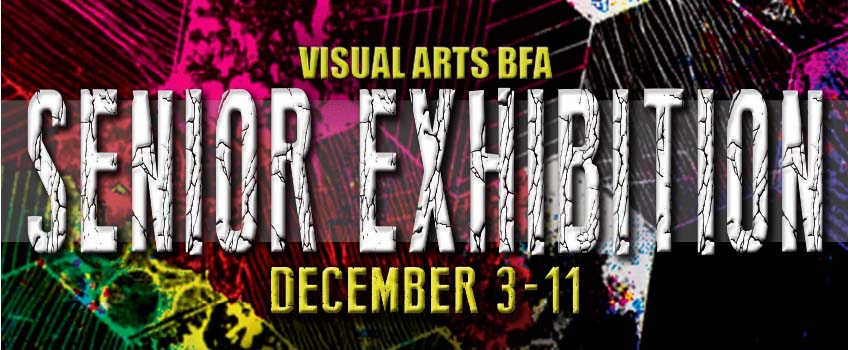 Galloway, N.J. – Visual Arts seniors in the Bachelor of Fine Art degree program will display their artwork in the Stockton University L-Wing Art Gallery from December 3 - 11. Twelve students will display their work concentrating in photography and visual communications/graphic design.
All of the students reside in New Jersey. The only photographer, Quynh Luong, is from Atlantic City. The remaining visual communications/graphic design participants are Alyssa Collier of Whiting, James Munroe of Galloway, Sab Aversano of Hazlet, Daniel Groble of Cherry Hill, Jeremy Gordon of Toms River, Jonathan Shanahan of Riverton, Norman Switzer of Forked River, Ariana Anthony of Brigantine, Jean Richardson of Northfield, Christina Peery-Atchley of Toms River, and John Wiesemann of Barnegat.
The art gallery is free and open to the public. The special hours for this exhibition are Monday – Friday 10 a.m. to 3 p.m. and Saturday 12 p.m. to 4 p.m. The gallery is closed on Sunday. The nearest parking is lot 6 or 7. Please note that all visitors must register and take the Covid-19 health pledge at stockton.edu/covid/pledge/visitor. Face coverings are required.
# # #
Contact:
Denise McGarvey
Exhibition Coordinator for the School of Arts & Humanities
609-652-4566.
tockton.edu/artgallery
denise.mcgarvey@stockton.edu