Thriving in Quarantine
Galloway, N.J. – Assistant Director of Counseling at Stockton University Nathan Morell will offer a free workshop on "Thriving in Quarantine" from 2-3 p.m. on Wednesday July 8 via Zoom.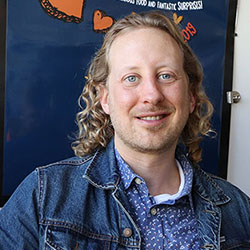 Morell will help participants explore strategies to find healing and evolution in the midst of sickness, chaos and confusion.
"This is a chance to look inward and use the current challenges we are experiencing to grow and become more resilient," Morell said.
The event is free and open to the public.
Morell, who also teaches Heartfulness Meditation, can be reached at nathan.morell@stockton.edu.
The Zoom link is: https://stockton.zoom.us/j/97401365676