"Yo Eleven! One Woman, Many Voices"
Galloway, N.J. – Local award-winning comedian Michelle Tomko will be performing a free one-woman show at 8 p.m. Nov. 21-22 at Dante Hall, 14 N Mississippi Ave., in Atlantic City.
The event is part of a fellowship with I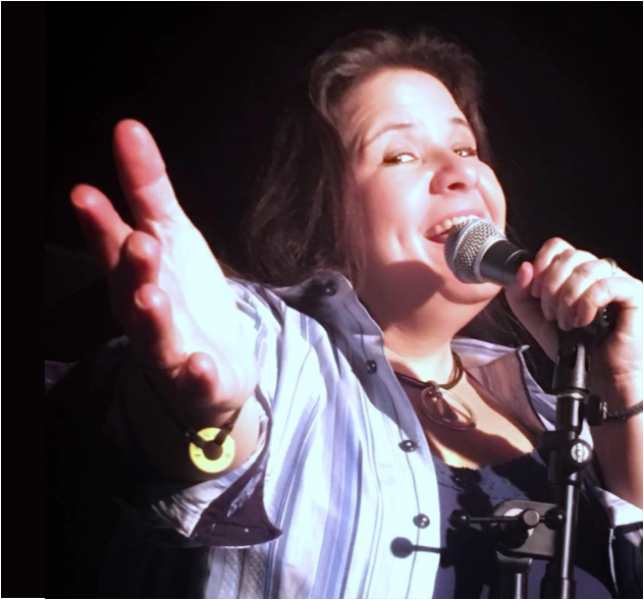 mages and Voices of Hope. As one of twelve fellows across the country, Tomko has been tasked with composing – through a series of interviews of Atlantic City citizens – a one-woman show titled "Yo Eleven! One Woman, Many Voices" where she will portray unsung heroes from around the city.
After the show on Nov. 21, there will also be a reception and "talk back."
The event will be free and open to the public, but seating is limited and will be first-come, first-serve. Doors will open at 5 p.m. and seating will begin at 6:30 p.m.
Michelle Tomko is a stand-up comedian, actor and freelance writer in Atlantic City. She has received awards for her work, including the Atlantic City Weekly Nightlife Award for "Best Comedian" for the past four years in a row.
Images and Voices of Hope is a nonprofit group that partners with journalists, storytellers, photographers, gamers and filmmakers across the U.S. to promote and produce storytelling that builds empathy and compassion, connecting us across differences, newsrooms and digital and public media in collaborative, place-based efforts.
Media interested in speaking with Tomko can contact Stephanie Clineman at Dante Hall at 609 626-3846 or stepanie.clineman@stockton.edu.
# # #
Contact:
Diane D'Amico
Director of News and Media Relations
Stockton University
Galloway, N.J. 08205
Diane.DAmico@stockton.edu
609-652-4593
609-412-8069
stockton.edu/media