About the Campus Center
Stockton University's 154,000 squre foot Campus Center is an inviting, inclusive, and exciting gathering place for the entire community.
Located in the heart of the campus, the Campus Center offers convenient student services and a variety of meeting, dining, and entertainment options to enrich campus life and the educational experience.
---
Sustainability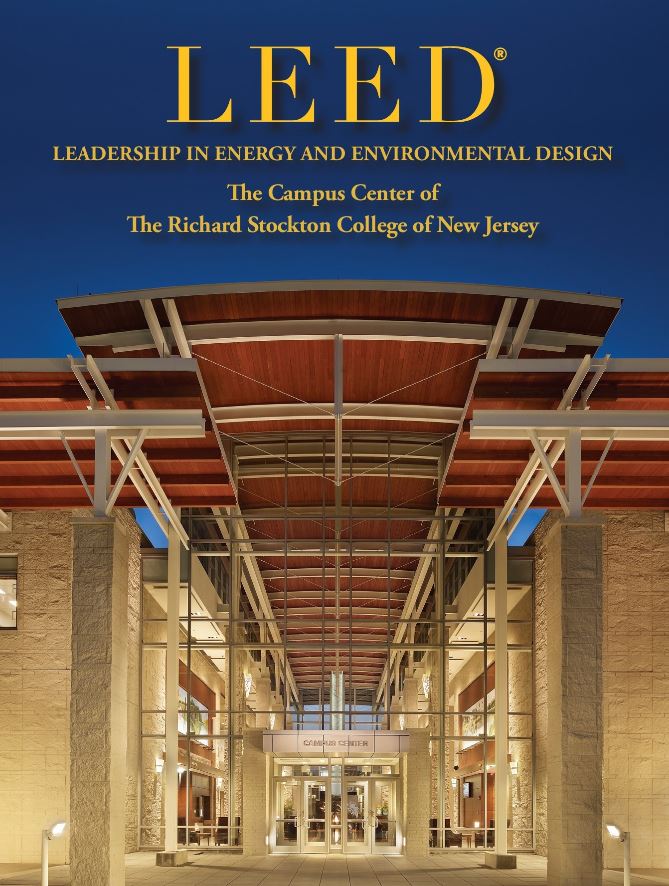 The Campus Center has been awarded LEED Gold certification! LEED stands for Leadership in Energy and Environmental Design. Click below to see the brochure which details LEED features of the Campus Center and outlines a self-guided tour for your enjoyment."
The Campus Center will use 25% less energy than standard construction, 40% less water and will utilize low emitting adhesives, sealants, paints and coatings.
Additional "green" features of the building include water efficient landscaping and "rain gardens" of indigenous and adapted plant species, use of building materials with recycled content and a sophisticated energy management system for heating, cooling, ventilation and lighting.
The creative design of the building also provides the ability to have segments of it cordoned off when needed or desired. This can be accomplished through a system of fire shutters and lockable interior hallway doors.
---
Campus Center Art
A Burning Desire for Knowledge

Fireplace Etchings by Larry Kirkland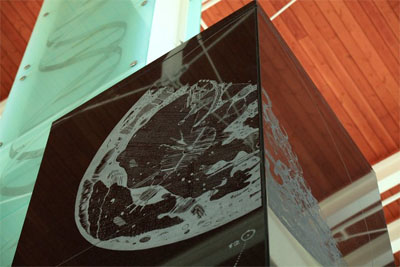 The heart of the Campus Center is the large granite fireplace located in the Grand Hall. The Fireplace was designed by Washington DC based artist Larry Kirkland and inspired by Stockton's educational mission of life-long learning. Each etching found on the Fireplace has a meaning that relates to the curriculum, community and campus. There are a total of twenty-three etchings ranging from the osprey, the University's official mascot to the artist's signature, his own heartbeat. Click for fireplace virtual tour!
Enhancing the Image

Professor Wendel White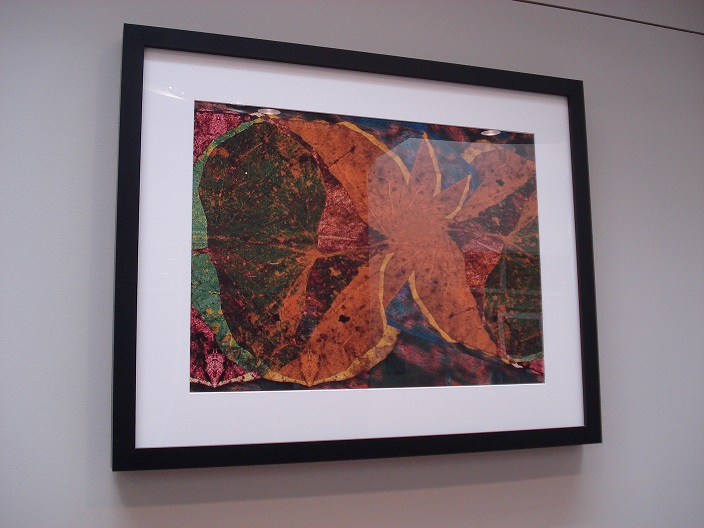 Throughout the Campus Center, Distinguished Professor of Art Wendel White's beautiful photography can be viewed. This special portfolio of work is based on his photographs of the landscape (often blurred through intentional camera movements), insects, and aquatic creatures. The photographs of insects and fish are camera based as well as digitally created by placing the subject directly on the surface of a flatbed scanner.
A Man for All Seasons

Professor, David Ahlsted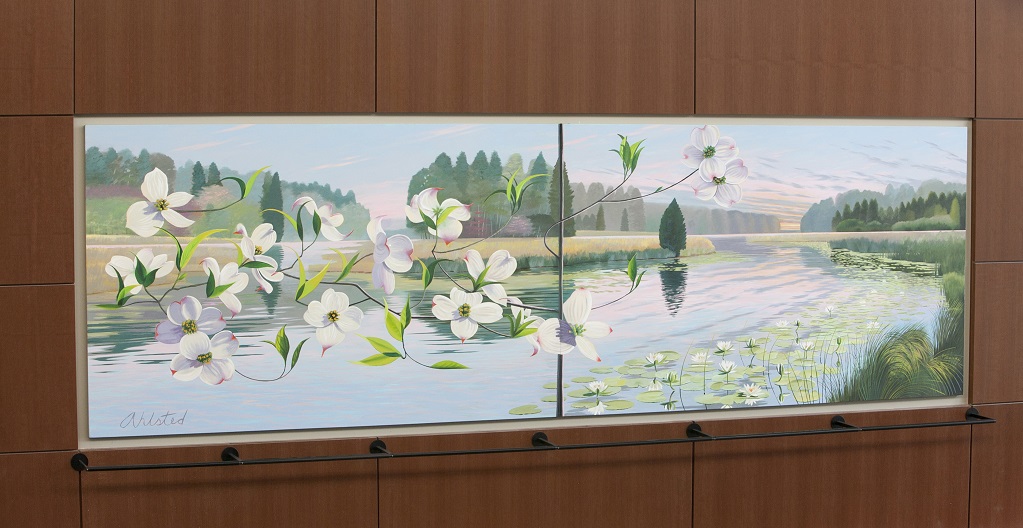 The four murals located in the Grand Hall were created by Stockton Professor and professional painter, David Ahlsted. The murals were created to represent the four seasons in the Pinelands with snow-covered reeds in winter, dogwood blossoms in the spring, marsh flowers in the summer and maple leaves in the fall.
Waders and Flockers

Marilyn Keating and Debra Sachs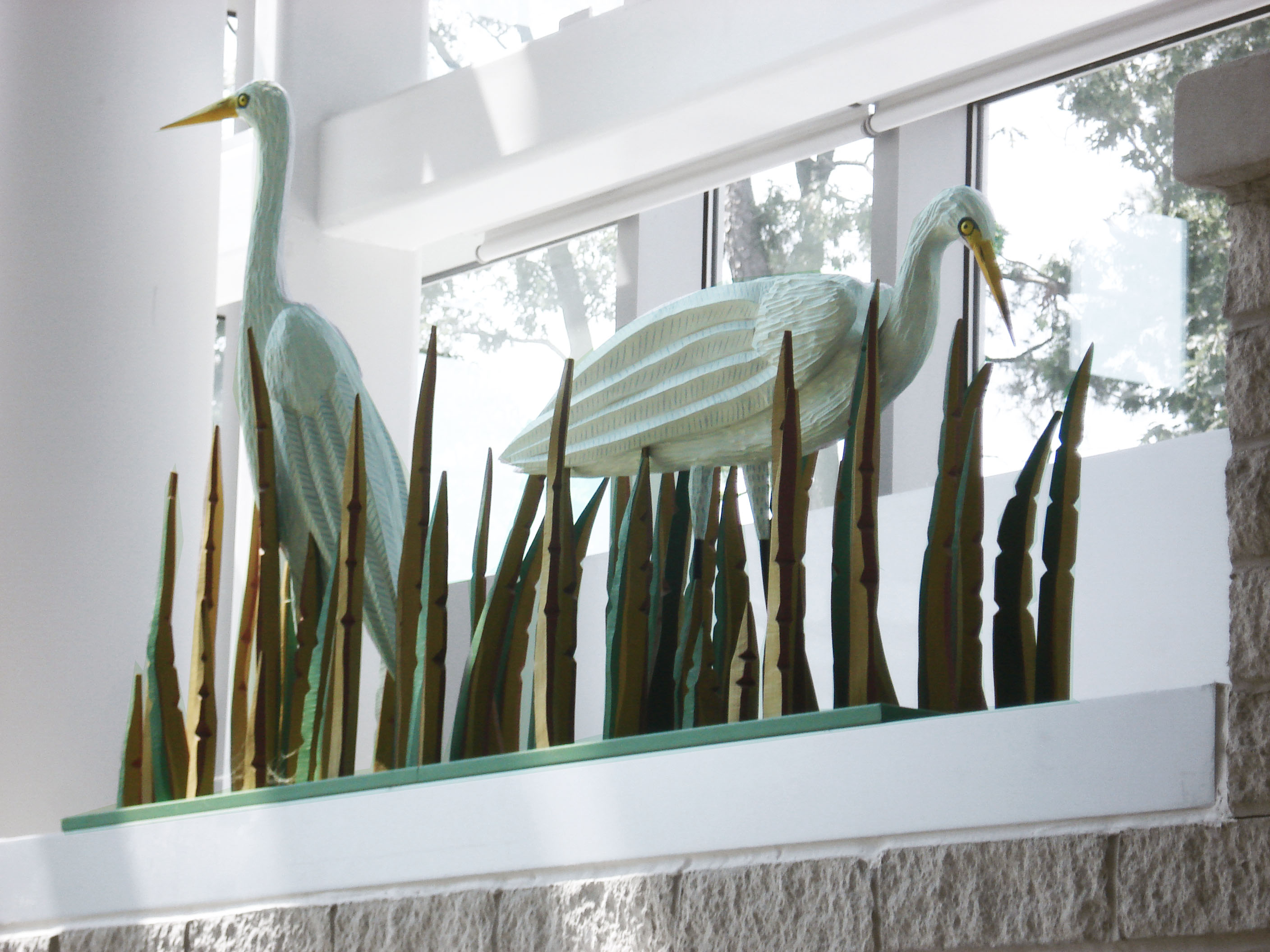 Waders and Flockers are a number of wood sculptures created by local artists Marilyn Keating and Debra Sachs. The sculptures of birds and grasses made of carved and painted wood were created to represent the surrounding area.