Distinctively Stockton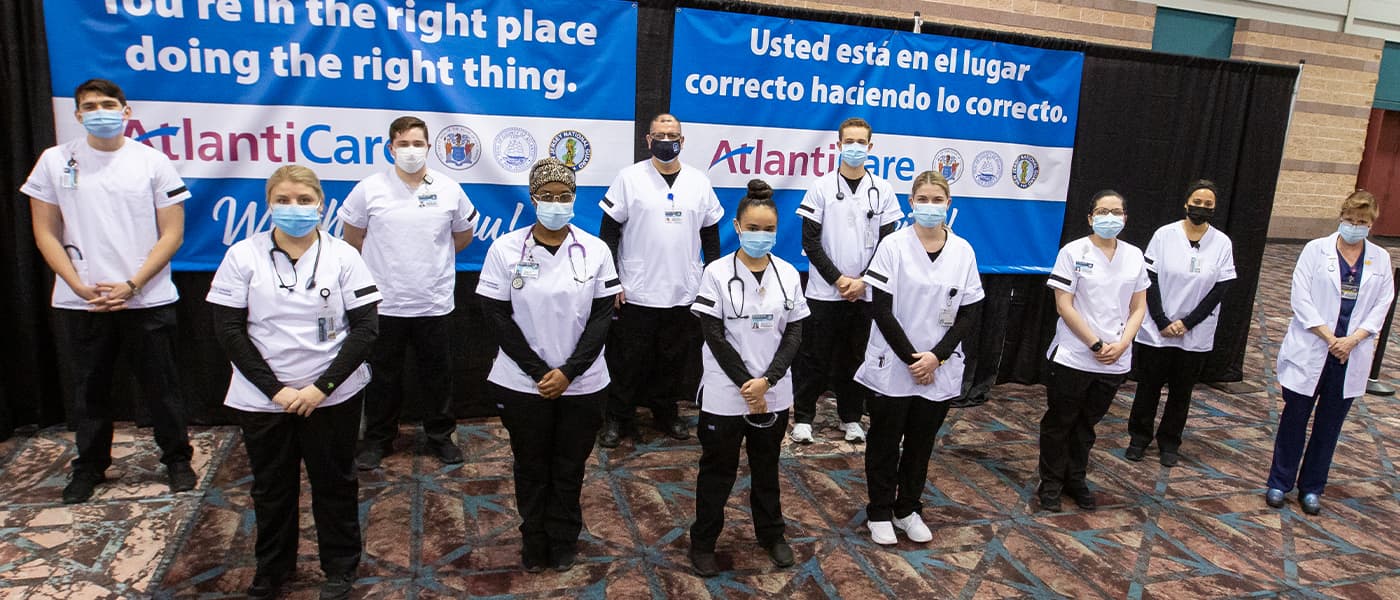 Ospreys Find Ways to Learn, Grow Amidst Pandemic
While the pandemic presented challenges for so many, Ospreys still found ways to use this time to give back and also learn.
It's not often that Stockton University nursing students can say they helped make history. But 105 nursing students participated in a piece of pandemic history administering vaccines at the Atlantic County COVID-19 Vaccination Megasite the State of New Jersey, Atlantic County, AtlantiCare and the New Jersey National Guard operated at the Atlantic City Convention Center.
Additionally, five undergraduate public health students, supervised by Tara Crowell, professor of Public Health, participated in a national study sponsored by the Centers for Disease Control to gauge compliance with mask-wearing on university campuses. More than 70 universities participated in MASCUP (Mask Adherence Surveillance at Colleges and Universities Project).
Pictured above, Stockton University students in the Accelerated BSN program, wait to begin a shift at the Atlantic City COVID-19 vaccine megasite at the Atlantic City Convention Center this spring.
---
How Sweet It Is…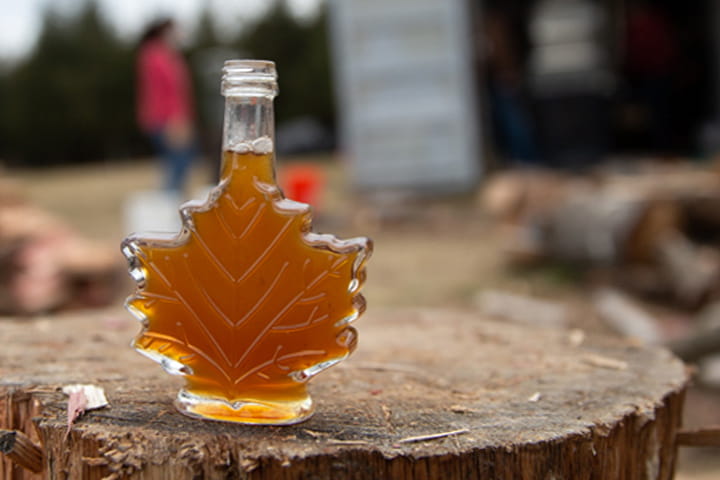 This season, the Stockton team harvested nearly 1,000 gallons of sap from Stockton's sugar bush that yielded 11 gallons of syrup. They processed the sap inside a shipping container turned sugar shack that houses a wood-fired evaporator for large-scale boiling.
The sweet reward followed several months of tapping trees and collecting sap on the Galloway campus. About 20 private property owners in the region are joining Stockton in the project and tapping trees on their own property.
ICYMI: Early in 2020, the University received a $410,000 three-year United States Agriculture Department grant to promote maple sugaring in South Jersey through research and community outreach.
---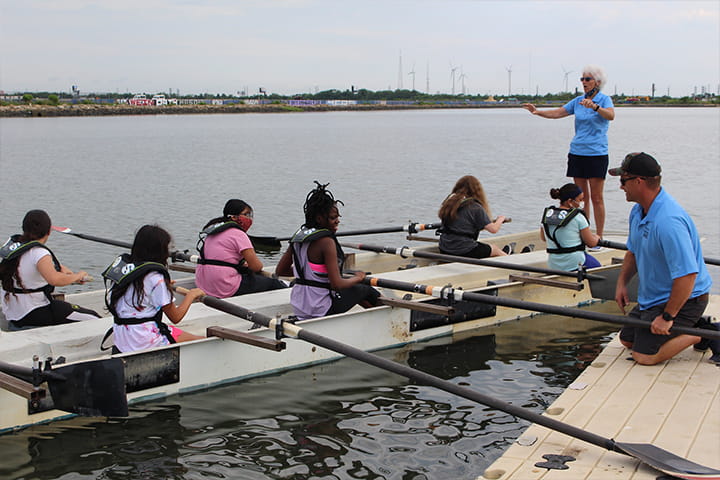 Youth Summer Rowing Program Launches
John Bancheri wanted to give young people living in Atlantic City the same experience he had when he started to row the back bays in the 1970s.
"It changed my life," said Bancheri, the head rowing coach at Stockton University. Bancheri and a group of area rowing enthusiasts have come together to help Stockton launch a new youth rowing program for middle school students in Atlantic City this summer.
The camp started this year with the support of dedicated and generous local residents and rowers who wanted to give students from Atlantic City the opportunity to experience the back bay on a boat and learn the skills rowing teaches, including discipline, leadership and teamwork.
---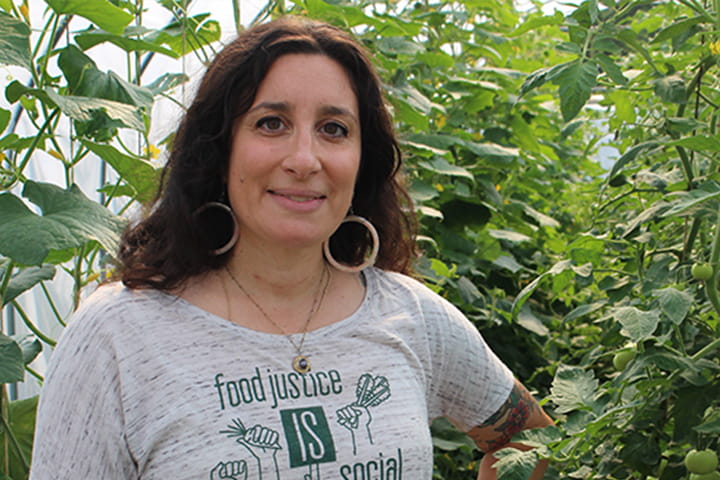 Group Formed to Address Food Insecurity in N.J.
Why do people go hungry and yet so much food goes to waste?
Jeanine Cava of Tuckerton, co-founder of the New Jersey Food Democracy Collaborative and an adjunct professor of Sustainability at Stockton doesn't just want to answer the question, she wants to help create solutions.
Cava, working with partners in the collaborative, in May submitted a 32-page response to a New Jersey Economic Development Authority (NJEDA) request for suggestions on addressing food deserts and food insecurity, and how the different sectors of the food system can collaborate to ensure that everyone has the healthy food they need. She hopes the report and the collaborative can provide a blueprint for the future.
"People are interested in doing this," Cava said. "We want to position ourselves as a collection of content experts on the topics of food justice and resilient food systems and be a resource to policy makers."