News Briefs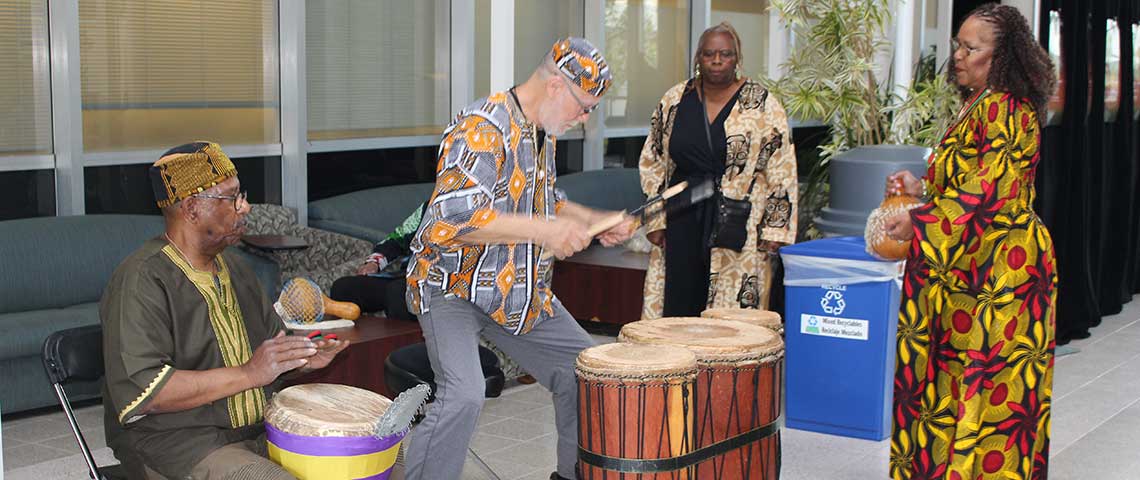 Stockton Adds Major in Africana Studies
Stockton University will offer a Bachelor of Arts Degree in Africana Studies starting in the fall 2019 semester.
The degree program builds from the Africana Studies minor program, which has been at Stockton since 1983 and provides students greater opportunity to study, analyze, and evaluate topics from an Africana perspective.
More information is available on the Africana Studies web page.
---
Professor of American Literature Reflects on Fulbright Experience in Bishkek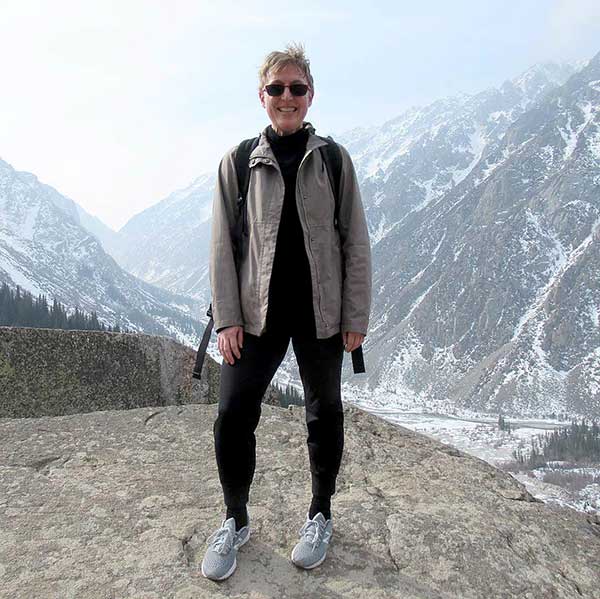 Kristin Jacobson (pictured left), professor of American Literature at Stockton University, was a Fulbright Specialist from Feb. 15-March 19 at the International University of Kyrgyzstan in Bishkek, Kyrgyzstan. This was the second Fulbright experience for Jacobson, who taught American Environmental Literature and Research Methods in Spring 2018 at Aristotle University in Thessaloniki, Greece.
The Fulbright Specialist program operates with a roster of specialists in different concentrations. Based on Jacobson's expertise in American Studies, she was matched and asked to apply to University of Kyrgyzstan's (IUK) request.
---
Stockton Research Focuses on Effects of Teeth Whitening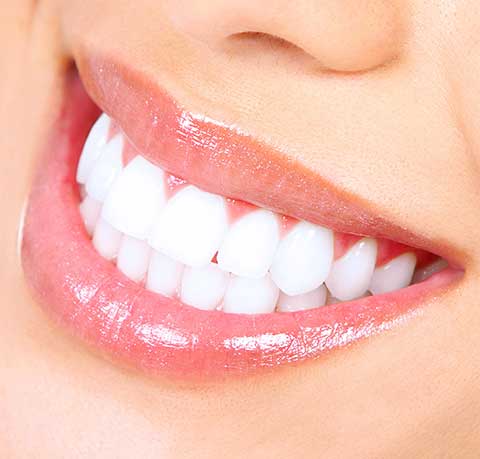 Getting whiter teeth may have some negative side effects according to research by a Stockton faculty member and her students.
Undergraduates working in the laboratory of Associate Professor of Chemistry Kelly Keenan presented their research on teeth whitening products at the American Society for Biochemistry and Molecular Biology annual meeting during the 2019 Experimental Biology meeting April 6-9 in Orlando, Florida.
Many media outlets, national and international, shared the research including The Today Show, WebMD, Men's Health, The Sun, The Daily Mail and more.
Read the latest news from Stockton online and follow us on Facebook, Twitter, YouTube, Instagram and SnapChat.