Publications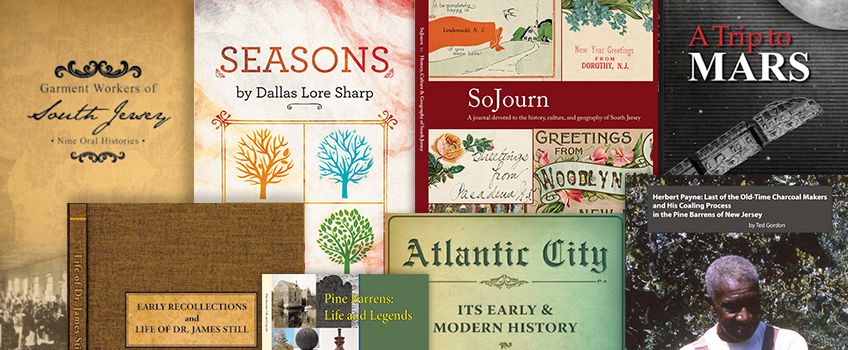 The South Jersey Culture & History Center publishes works of note pertaining to the South Jersey community. Most are available at Second Time Books in Mount Laurel, through Amazon or Barnes & Noble online or through direct mailing from the South Jersey & Culture Center.


Stockton's Local History Press
The mission of the South Jersey Culture & History Center at Stockton University is to foster awareness within local communities of the rich cultural and historical heritage of southern New Jersey, to promote the study of this heritage, especially among area students, and to produce publishable materials that provide a lasting and deepened understanding of this heritage.
We republish noteworthy, hard-to-find titles and publish new works by contemporary authors and scholars. SoJourn, our annual journal, presents the studies of local historians. University students enrolled in the SJCHC editing internship assist in editing the books and articles, designing the layouts, and setting type; the directors of the South Jersey Culture & History Center oversee the publication of all titles. Together we proudly maintain Stockton's local history press.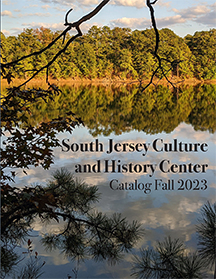 See our Fall 2023 Catalog of SJCHC publications. There are thirty titles, with several forthcoming, and twelve issues of SoJourn.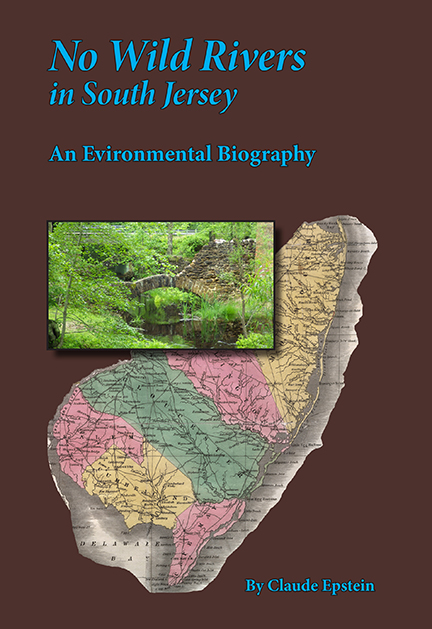 Claude Epstein's No Wild Rivers in South Jersey: An Environmental Biography is available from Second Time Books in Mount Laurel, New Jersey, and by writing Tom Kinsella below. Price for this excellent study is $24.95.
Collecting South Jersey: A Bibliography of South Jersey Poetry by Stephanie Allen

For more information, please contact Tom Kinsella at Thomas.Kinsella@stockton.edu. We'll be happy to provide pricing and send along copies of these titles.
Information can also be obtained by standard mail. Please address queries to the address below:
Tom Kinsella
ARHU/Stockton University
101 Vera King Farris Drive
Galloway, NJ 08205