Ways to Give
HELLO FRIENDS!
Become a Friend of the Stockton Performing Arts Center today! The Stockton Performing Arts Center relies on generous donations from the community to ensure that we remain the premier multidisciplinary arts center in our region. As a Friend, your gift helps keep ticket prices affordable, provides arts scholarships for performing arts students, and supports operational costs.
Your gift will be acknowledged in 2023-2024 season playbills! There are several levels of giving and donations of any amount are always appreciated. We also encourage you to inquire if your employer participates in a matching gift program for charitable contributions.
One of the great benefits of being a Friend is the opportunity to usher for the wonderful performances throughout the season. There are also opportunities to volunteer with fundraising and social events. Join the performing arts community and become a goodwill ambassador. Your Friends membership plays a vital role in keeping the arts alive!
Don't miss the excitement!
Warmest regards,
Hazel Mueller, Friends Association President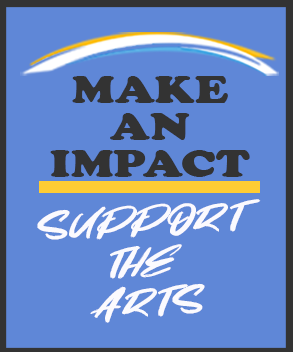 Basic Membership
Please consider joining the Friends Association of the Stockton Performing Arts Center.
Single Memberships are only $30.00
Family Memberships are only $40.00
Contributing Membership
The Stockton Performing Arts Center wishes to thank all of our individual, business, and corporate donors and sponsors for their generous support over the past years. You have contributed to making the Stockton Performing Arts Center one of the premier performing arts centers in New Jersey.
Special Donor Benefits
We are proud to offer additional benefits for donors and sponsors of the 2023-24 season.
$500 SPONSOR level receives 2 tickets to any 2022-23 performance.
$1,000 BENEFACTOR level receives 4 tickets to any 2023-24 performance.
$2,000 BENEFACTOR level receives 6 tickets to any 2023-24 performance.
$5,000 PRODUCER level receives 8 tickets to any 2023-24 performance.

BUSINESS & CORPORATE SPONSORSHIP $5000+
Business and corporations may co-sponsor any Stockton Performing Arts Center performance and reap the benefits of exposure to our audience.
EXCLUSIVE SPONSORSHIP $10,000+
Target your company's message by becoming an exclusive sponsor of any performance at the Stockton Performing Arts Center. Your company will be promoted as the exclusive sponsor of the performance of your choice.