MSCD Highlight Reel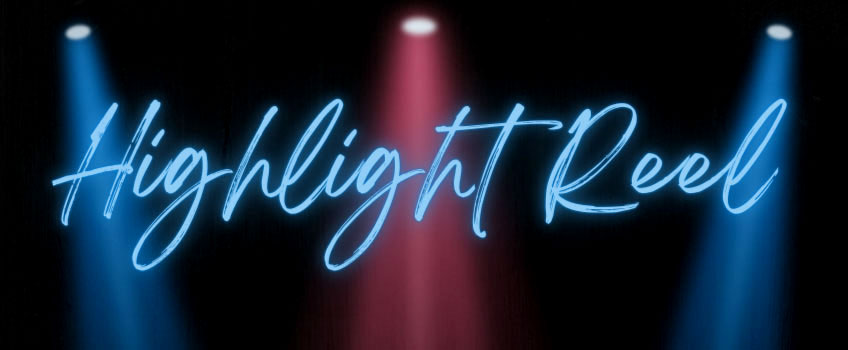 Check out some of the highlights from our Master of Science in Communication Disorders Program (MSCD) community!
January 2023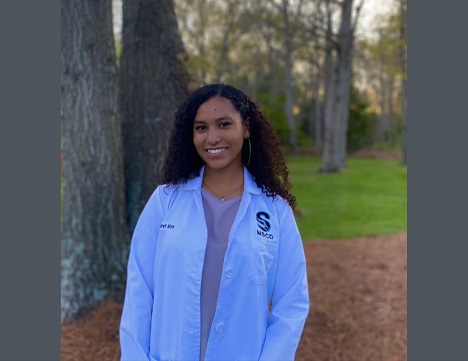 Congratulations Genesaret Mora, on being one of two Hispanic Caucus of the American Speech-Language-Hearing Association (ASHA) Scholarship recipients.
"Hi! My name is Genesaret Mora, and I am a proud Dominican American from Clifton, NJ. I am also a second -year graduate student in Stockton University's Master of Science in Communication Disorders-Hispanic Emphasis Specialization (MSCD-HES) program. In addition to coursework and my clinical practicum, I work as a graduate assistant and volunteer for Hispanic community engagement activities. As a Hispanic student with a special interest in cultural and linguistic diversity, I aim to advocate for and represent my community in the field of communication disorders. I look forward to my future as a bilingual SLP. ¡Muchas Gracias!"
November 2022
You ain't seen stuffing yet! The MSCD Cohort 11 graduate students got into the spirt of Thanksgiving by hosting a Friendsgiving during their Advocacy presentations. Faculty and friends from Cohort 12 were invited to take part in the festivities. Everyone dined on a variety of pot-luck dishes and all attendees reflected on the bond that forms with their school family.
#MSCD #Stockton #GradSchool #Friendsgiving #Traditions #Grateful #Cohort11 #Cohort12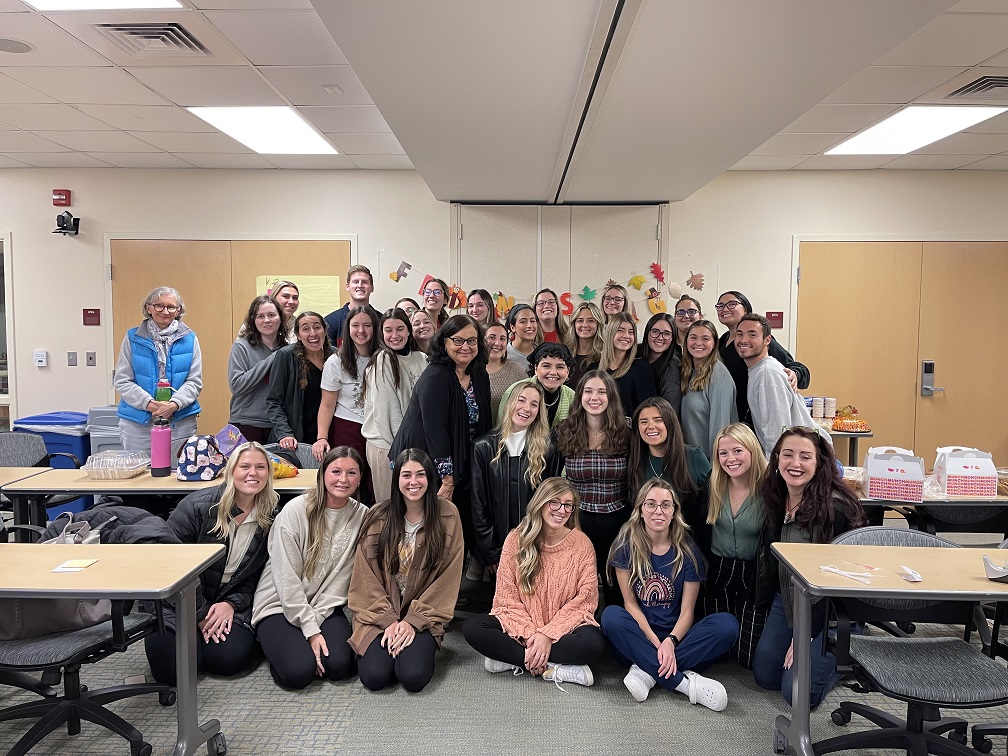 October 2022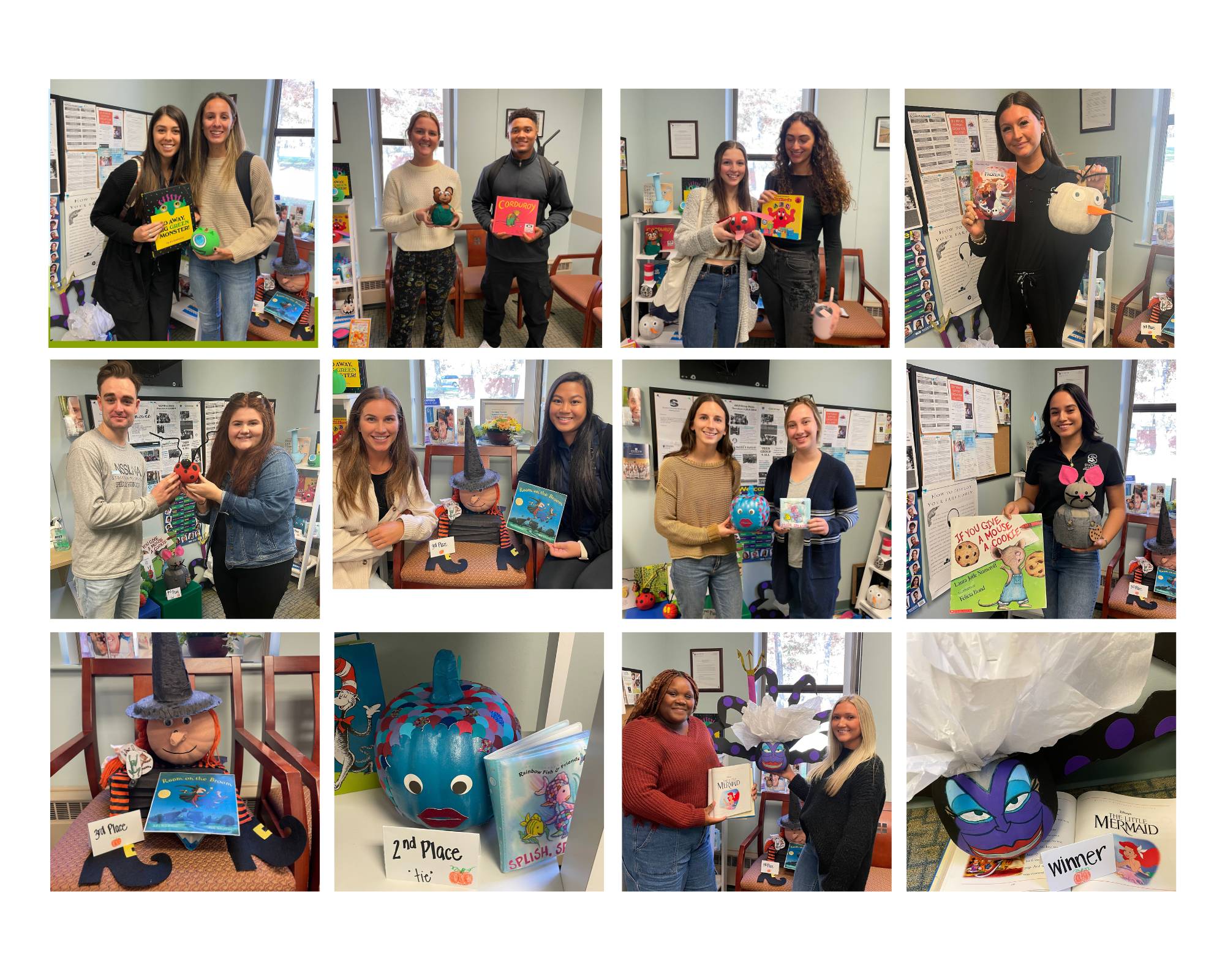 The MSCD Program got into the fall spirit by having a pumpkin decorating contest with a twist. Graduate students from Cohort 12 were instruced to pick a book and decorate a pumpkin to resemble a character from the chosen book to promote literacy and the read aloud 15 minutes, a non-profit organization highlighting the importance of reading for 15 minutes daily. You will find a variety of character pumpkins including the famous Ursula from the "Little Mermaid" and "Cordury" the bear. The second-year graduate students from Cohort 11 were asked to serve as judges to determine the winner. The pumpkin characters were on display in the lobby of the Stockton Speech and Hearing Clinic through the month of November.
#Stockton #MSCD #LiteracyPumpkins #ASHA #ReadAloud15minutes
September 2022
Brain Creations
Students in the Master of Science in Communication Disorders created "their brains" through the use of air-dry clay and various arts and crafts materials in Dr. Stacy Cassel's Neurological Bases of Communication Disorders course during the first week of class.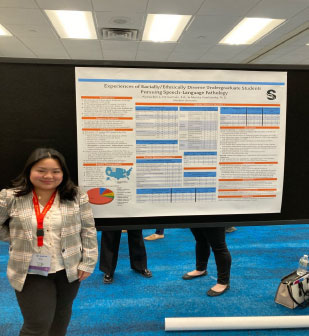 National Alpha Eta Student Research Award
A 2022 alumna of the Master of Science in Communication Disorders program, Alyssa Erin L. De Guzman, received a National Student Research Award from Alpha Eta for her graduate program research titled: Experiences of Racially/Ethnically Diverse Undergraduates Students Pursuing Speech-Language Pathology. Alyssa was nominated by Dr. Monika Pawlowska, Research Faculty of the MSCD Department.