Virtual Student Exchange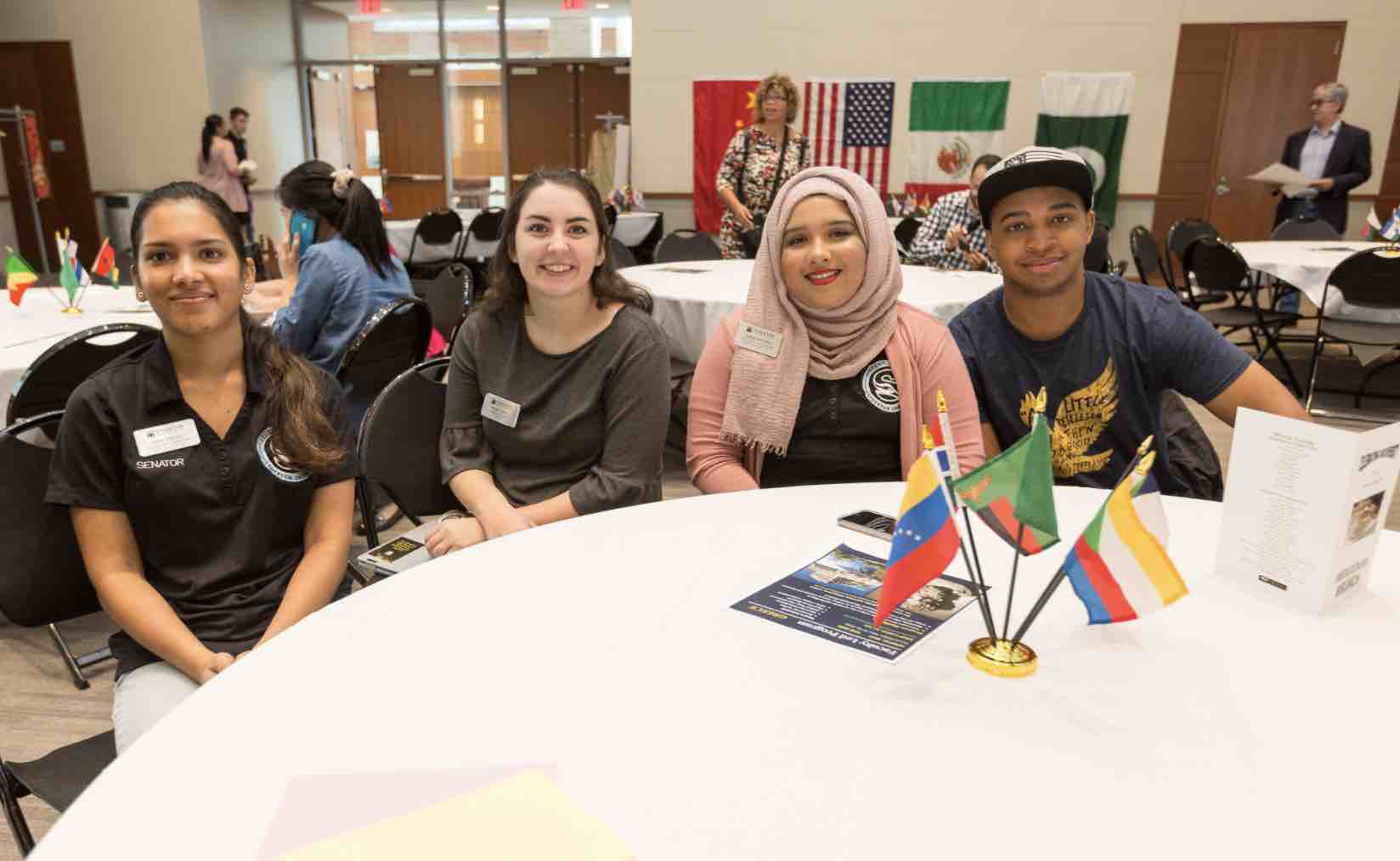 Innovative Virtual Student Exchange
The Office of Global Engagement is excited to introduce the Innovative Virtual Student Exchange Program.
This program will provide a unique opportunity for our students, especiallytraditionally underrepresented groups, to engage with the world, strength the global partnerships, and develop a more inclusive internationalization at Stockton.
Contact oge@stockton.edu for more information.
Program Rationale and Outcomes
How can colleges and universities be instrumental in using the curriculum as a mechanism to tangibly advance social justice values through global learning? Strategies that can be employed to ensure that graduates are prepared to address pressing social injustices include creating opportunities for all students, especially traditionally underrepresented students, to have the valuable global exchange experience.
Stockton has the student exchange programs with our partner institutions. Usually, we will welcome 2-3 students from these partner institutions in different disciplines and send 2-3 Stockton students to study in those institutions. Only a very small number of students can take advantage of our partnerships, while most of Stockton and Partner Institutions' students cannot or will not travel abroad.
Through this virtual student exchange, we invite groups of students whose voices are often unheard at the global level, who were less likely to have access to the in-person exchange program to amplify their voices, expand their engagement, demonstrate the reality of local communities, and more importantly, build a more just society in collaboration with peers from international institutions.
Program Outcomes
Engaging a diverse group of students, especially traditionally underrepresented groups from Stockton University and partner institutions to participate in global learning experiences
Bringing diverse voices to build a more complete picture of student groups in our global exchange program
Developing global perspectives for participants in the program as well as their classmates
Advancing social justice values across the curriculum through effective internationalization at home
Program Description
This Innovative Virtual Student Exchange Program is designed to follow the traditional in-personal exchange program, including both Virtual Inbound (Partner Institutions Students Taking Stockton Courses Virtually) and Virtual Outbound (Stockton Students Taking Partner Institutions Courses Virtually) every year.
Each student will take one or more virtual courses from the host institution. With approvals from the faculty and the Office of Global Engagement, students will be registered as a non-matriculated student in the class within the course cap. Participating students will receive the transcript from the host institutions and transfer credits back to the home institutions.