International Education Week

---
What is International Education Week?
International Education Week (IEW), is an opportunity to celebrate the benefits of International Education and exchange worldwide. It is an avenue to inspire everyone on campus to broaden their perspectives through global learning, foreign languages, international exchange and travel, and teaching and learning.
IEW is a joint initiative of the U.S. Department of State and the U.S. Department of Education, and it is celebrated by most colleges and universities all over the United States and in over 100 countries overseas.
International Education Week (IEW) at Stockton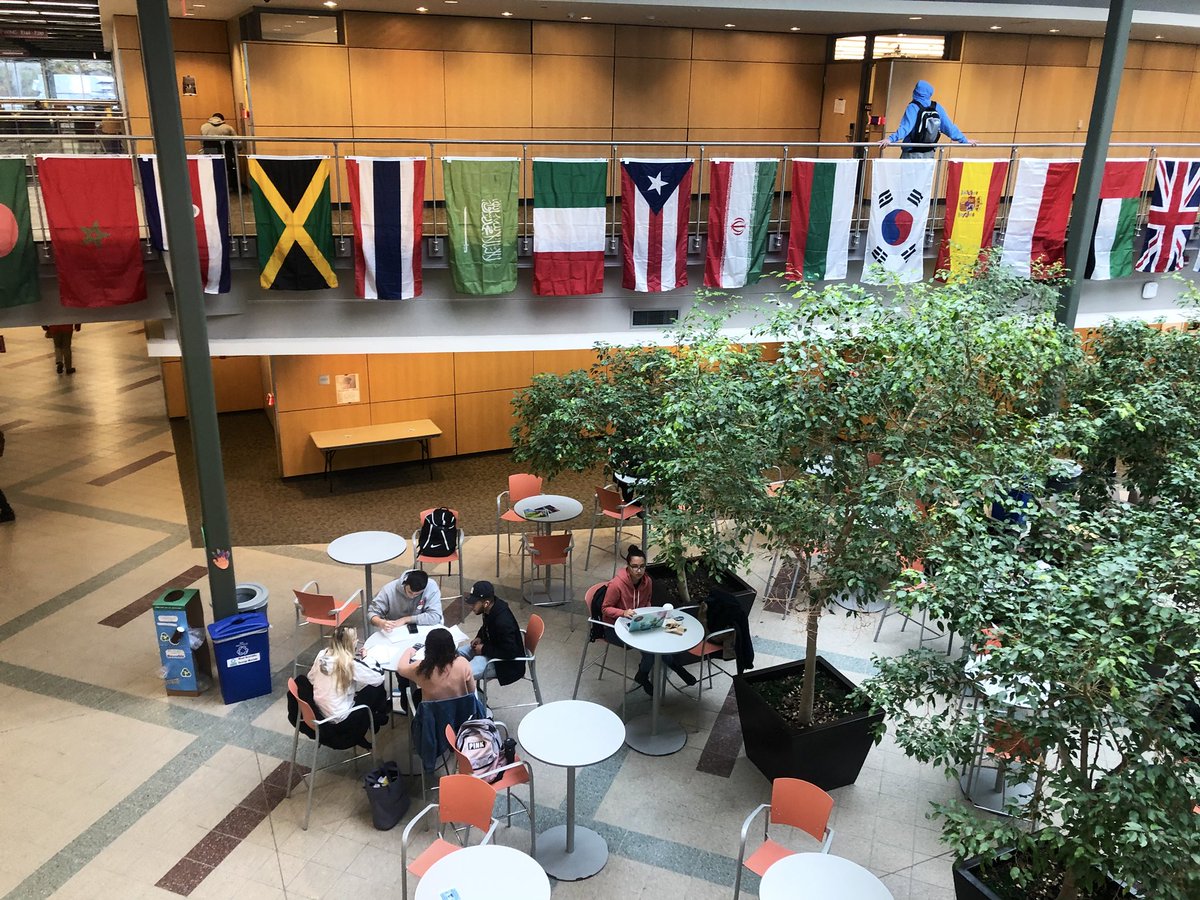 IEW is an important event to promote and highlight international education at Stockton University. In IEW, we focus on promoting Stockton students, faculty, and staff's mobility around the world, welcoming international students and scholars to study, learn, and exchange experiences at Stockton, and globalizing the curriculum and co-curriculum in all disciplines to prepare every Stockton students for the globalized world.
We develop and promote a variety of events and activities for students, faculty, and the community on education abroad, international students and scholars services, global partnership, curriculum internationalization, and professional development opportunities. We hope to further prepare Stockton students to succeed in a globally competitive and interdependent economy and society.
International Education Week 2022, November 14-19, 2022
We have designed and prepared a week-long activities on important topics of international education, including education abroad, global partnerships, global teaching and learning, useful resources, international students and scholars.
Follow us on Instagram, Facebook, Twitter, and post on social media with #StocktonIEW2022!
---
Stockton International Student Organization (ISO) Launching Session | Monday, Nov. 14, 5-7pm, CC BOT
Ask an Osprey about Study Abroad | Wednesday, Nov. 16, 5-6pm, CC Event Room
Developing Faculty-led Programs | Thursday, Nov. 17, 12:30-1:30pm, CCMR1
International Student Thanksgiving Dinner | Friday, Nov. 18, 4:30-7pm, Lakeside Lodge
International Student New York City Trip | Saturday, Nov. 19
---
Share Your Stories and Win a Prize
We want to hear your stories on global experience! Please share one of the following raffles, you will have the chance to win a prize from OGE:
A photo about your global experience, and
A social media post with the hashtag #StocktonIEW2022.
Your stories will be shared with in Stockton's IEW page. You will be notified about the prize during and after the International Education Week. The prize will be water bottles, mugs, luggage tags, etc.
Thank you for sharing, and we look forward to reading your stories!
See previous event schedules
International Education Week 2017
International Education Week 2016