Message from the Executive Director, Mission and Vision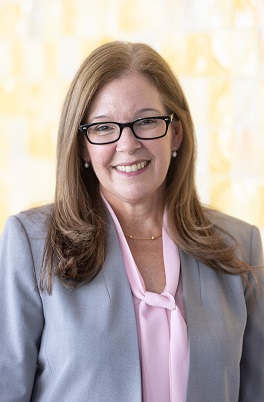 Message from the Executive Director
Dear Stockton Community:
The Stockton Center for Community Engagement and Service-Learning (SCCESL) had another successful year, and we have many of you to thank. Faculty, staff, and students joined our programs and made substantial contributions, which you will read about in this annual report. We conducted a listening tour to hear from our community partners as we celebrated our 10th anniversary. Our partners confirmed that the Center has positively impacted our communities, building capacity to serve a diverse population with programs such as the Social Hour, Homework Completion, Naturalization, and Computer and Internet classes.
During our listening tour, we held focus groups with faculty members to learn about their needs, perceived benefits, and barriers to service learning, civic engagement, and the Scholarship of Engagement. Some themes that emerged were that the Scholarship of Engagement is impactful and meaningful to the community and is an opportunity to showcase student and faculty work. Yet, there is a lack of awareness of the possibilities of conducting the Scholarship of Engagement.
The focus groups' findings are helping us design a plan of action to raise awareness about the link between service learning and the Scholarship of Engagement and the vast opportunities available to engage in community-based scholarly work.
We look forward to strengthening the SCCESL practices and maintaining the Center's pivotal role in Stockton and its surrounding communities.
Please enjoy our Annual Report for the 2022-2023 Academic Year. This compilation of our work and the presentation of the evaluations we conducted was only possible because of the committed work of our outstanding team.
Merydawilda Colón, L.S.W., Ph.D.
Executive Director of SCCESL, Associate Dean of SOBL, & Professor of Social Work
---
Mission
Community Engagement co-sponsors programs in the community, opens doors and creates connections for new and improved collaborations, maximizes resources to maintain and establish mutually beneficial relationships with the community, and assists our internal and external partners with research activities to deepen the scholarship of engagement.
Service-Learning is a pathway for social change through community-based learning, via curricular/co-curricular opportunities, sustaining civic engagement, enhancing reciprocal community partnerships, fostering civic and social agency, and exploring experiences through critical reflection.
Vision
The Stockton Center for Community Engagement and Service-Learning promotes the ideals of public service and social responsibility, and serves the public good.
Stockton University is a Carnegie Foundation Community Engagement Designated Campus
"Community engagement describes the collaboration between institutions of higher education and their larger communities (local, regional/state, national, global) for the mutually beneficial exchange of knowledge and resources in a context of partnership and reciprocity.
The purpose of community engagement is the partnership of college and university knowledge and resources with those of the public and private sectors to enrich scholarship, research, and creative activity; enhance curriculum, teaching and learning; prepare educated, engaged citizens; strengthen democratic values and civic responsibility; address critical societal issues; and contribute to the public good."