Phi Delta Kappa
Stockton University Chapter 1616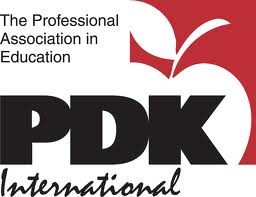 Save the Date: May 13 at Stockton for Awards and Inductions.
Chapter 1616 is seeking nominees for induction into our chapter.
RSVP for All Events: StocktonPDK
Make Checks Payable to: PDK Chapter #1616
Please mail your check to: Keith Loveland/Treasurer,
14 W. Edgewood Ave. Linwood, NJ 08221



PDK's mission is to support education, particularly public education, as the cornerstone of democracy. Its vision is to be the experts in cultivating great educators for tomorrow while continuing to ensure high-quality education for today. Join us in this important work.
Meet the 2017-19 Officers of PDK Chapter 1616:
President: Mr. Brian Pruitt
Immediate Past President: Dr. Scott McCartney
Vice President of Membership: Dr. Carolyn Gibson
Vice President of Programs: Ms. Stacey Culleny
Secretary: Constance Ann Reymann
Treasurer: Keith Loveland
University Liaison: Dr. Claudine Keenan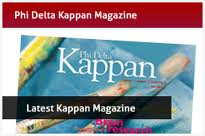 Student Membership for full- or part-time undergraduate and graduate students $56.50
Professional Membership for educators and/or supporters of education $99
Benefits to all members: local chapter events, networking, roster of contacts, annual subscription to The Kappan including annual Gallup poll in education archives and database.
Fall 2016-present transitioned our chapter to a regular calendar of one fall social and professional development event, one winter "no-show" postal mailing fundraiser for scholarships, one "unity dinner" and professional development with our Atlantic and Cape May Principal and Supervisors Association, and one spring Induction and Scholarship dinner for new members and award recipients.
Fall 2015 began with a hands-on STEM event at the Gourmet Italian in Galloway and concluded with an intimate social luncheon at Angelo's Fairmount Tavern followed by holiday shopping at the Walk in Atlantic City. Spring 2016 began with a unity dinner together with our friends from CAPSA at Rocco's Townhouse in Hammonton. We met Dr. Joshua Starr, CEO of PDK International at Fred & Ethel's Tavern in Smithville to discuss the future of our organization.
Winter-Spring 2015: Our Regular Meetings were held on February 19, 2015 at the Harbor Pines Golf Club, in conjunction with the Cape Atlantic Principal's and Supervisor's Association; and April 28, 2015 at Stockton University. We held a March 25 "No Show Dinner" fundraiser, where members sent contributions in lieu of attending a dinner - thank you! Finally, we held new member inductions and officer installation May 28 at the Stockton Seaview Resort.
Fall 2014: Our Networking Social and Holiday Shopping was held on Thursday December 4, 2014 at Angelo's Farimount Tavern. With untimed free parking and Outlet Center coupon books, attendees enjoyed the mild evening at The Walk.