Priorities


Unrestricted Gifts
Unrestricted support remains essential to our pursuit of providing a valuable Stockton experience for every student. The Stockton Fund, our unrestricted fund, fuels every aspect of the student-centered educational experience by addressing the greatest needs of the University. Making an unrestricted gift allows the University to apply your funds wherever they will have the most impact. For example, your gift might support student scholarships, academic programs, technology upgrades or research projects. Together, every Stockton Fund contribution has an immediate and significant impact on our students and the Stockton community.


Academic Innovation
Consistently ranking among the nation's finest education institutions, our dedicated faculty and staff continue to deliver relevant programs and vast opportunities for students to acquire knowledge, practice application and strengthen skill sets; all vital for serving as valuable members of the greater community. By supporting academic programs, you ensure every student has access to opportunities that encourage innovation and inspire groundbreaking ideas.


Student Scholarships
Stockton University is committed to providing access to a high quality, affordable education. However, more than 80% of our students still depend on financial aid. Without substantial financial assistance, many of our best and bright students would not be able to obtain a Stockton University degree. Scholarship support lessens the financial burden for students to pursue their academic goals and succeed in their professional careers. With more than 200 active scholarships, the Stockton University Foundation allows donors to have a tangible and lasting impact on a student's education.
Special Projects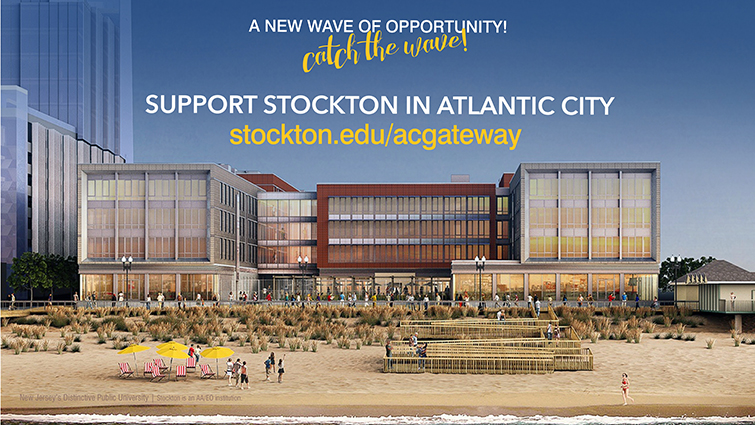 Past Projects