The Dean and Zoë Pappas Visiting Scholar Series

Providing transformational experiences at Stockton University
Established in 2012 by Zoë S. Pappas and the late Stockton University Trustee Dean C. Pappas, the Pappas Visiting Scholar Series brings noted scholars and thought leaders to the University.
Stockton University cordially invites

you to join us for the




2022 Pappas Visiting Scholar Series event featuring




Lynn Nottage



Wednesday, October 26, 2022

|

4:30 P.M.
Performing Arts Center, Stockton University Main Campus
---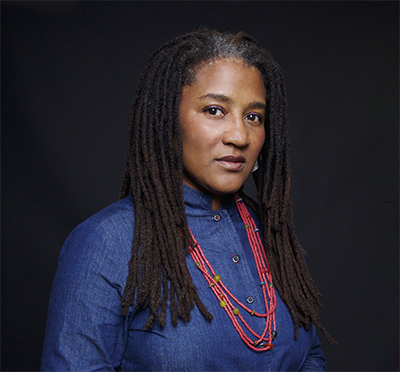 Lynn Nottage is a two-time Pulitzer Prize winning playwright and a screenwriter. Recent: Clyde's (Guthrie), The Secret Life of Bees Musical (Atlantic). Upcoming: Opera adaptation of Intimate Apparel (LCT), MJ (Broadway), Clyde's (Broadway). Plays include Mlima's Tale, Sweat (Pulitzer Prize, Obie); By the Way, Meet Vera Stark (Lilly Award); Ruined (Pulitzer Prize, Obie, Lortel, NY Drama Critics' Circle, AUDELCO, Drama Desk and OCC awards); Intimate Apparel (American Theatre Critics and NYDCC awards).
Nottage is the recipient of a PEN/Laura Pels Master Playwright Award, Literature Award from The Academy of Arts and Letters, Columbia University Provost Grant, Doris Duke Artist Award, The Joyce Foundation Commission Project & Grant, Madge Evans-Sidney Kingsley Award, MacArthur "Genius Grant" Fellowship, Steinberg "Mimi" Distinguished Playwright Award, the Dramatists Guild Hull-Warriner Award, the inaugural Horton Foote Prize, Helen Hayes Award, the Lee Reynolds Award, and the Jewish World Watch iWitness Award. Her other honors include the National Black Theatre Fest's August Wilson Playwriting Award, a Guggenheim Grant, Lucille Lortel Fellowship and Visiting Research Fellowship at Princeton University. She is a graduate of Brown University and the Yale School of Drama, where she has been a faculty member since 2001. She is also an Associate Professor in the Theatre Department at Columbia School of the Arts.
Lynn is a proud member of the Dramatists Guild.
The play Sweat has been chosen by Stockton's faculty as the shared reading for incoming students as part of their first-year seminar course.
---
About the Pappas Series
As an undergraduate college student at Dickinson College in 1961, the late Stockton University Trustee Dean C. Pappas underwent "a transformational experience" when he heard the Rev. Dr. Martin Luther King, Jr. speak to the student body.
"Until that point I was sort of drifting my way through college, but Dr. King's message was very impressive. It made me start to think more seriously about my future. Basically, his message was to act responsibly. It was a moment that changed my life."
Mr. Pappas, who was a member of the Stockton University Board of Trustees since 2006, wanted students at the University to have similar access to outstanding visiting scholars. To that end, Mr. Pappas and his wife, Zoë S. Pappas, donated $1 million to establish the Dean C. and Zoë S. Pappas Visiting Scholar Endowment Fund. The Pappas Visiting Scholar Fund will be used to bring noted scholars and thought leaders to the University for classes, workshops and public events.
---
Past Visiting Scholars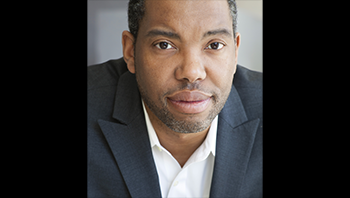 Ta-Nehisi Coates is an author, journalist, screenwriter, executive producer and professor. He is the author of the bestselling books The Beautiful Struggle, We Were Eight Years in Power, The Water Dancer, and Between the World and Me, which won the National Book Award in 2015. In April 2018, Between The World And Me was adapted for the stage and premiered at the iconic Apollo Theater. In November 2020 it was adapted for film and aired on HBO, and for which Ta- Nehisi was an Executive Producer. His novel The Water Dancer will be turned into a film adaptation – with Ta-Nehisi writing the screenplay - and will be produced by Plan B Entertainment, Harpo Productions and MGM Studios. He is also the current author of the Marvel comic Captain America. Ta-Nehisi is the recipient of a 2015 MacArthur Fellowship. He is currently in his fourth year as a distinguished writer in residence at NYU's Arthur L. Carter Journalism Institute.
Between the World and Me was chosen by Stockton's faculty as the shared reading for incoming students as part of their first-year seminar course in 2021.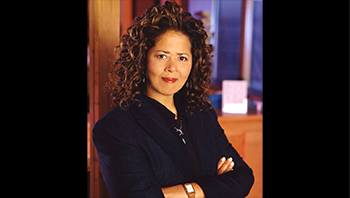 Anna Deavere Smith is an actress, playwright, teacher, and author. Her most recent play and film, Notes from the Field, looks at the vulnerability of youth, inequality, the criminal justice system, and contemporary activism. The New York Times named the stage version of Notes from the Field among The Best Theater of 2016 and TIME magazine named it one of the Top 10 Plays of the year. In 2012, President Obama awarded her the National Endowment for the Humanities Medal. She was also the recipient of the prestigious 2013 Dorothy and Lillian Gish Prize for achievement in the arts, and in 2015, she was named the Jefferson Lecturer, the nation's highest honor in the humanities. Smith is the founding director of the Institute on the Arts and Civic Dialogue at New York University, where she is also University Professor at Tisch School of the Arts.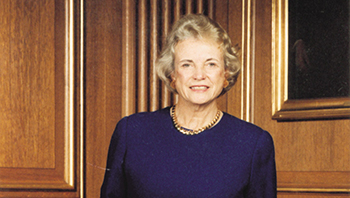 Sandra Day O'Connor (Retired), Associate Justice, was born in El Paso, Texas, March 26, 1930. She married John Jay O'Connor III in 1952 and has three sons - Scott, Brian, and Jay. She received her B.A. and LL.B. from Stanford University. She served as Deputy County Attorney of San Mateo County, California from 1952–1953 and as a civilian attorney for Quartermaster Market Center, Frankfurt, Germany from 1954–1957. From 1958–1960, she practiced law in Maryvale, Arizona, and served as Assistant Attorney General of Arizona from 1965–1969. She was appointed to the Arizona State Senate in1969 and was subsequently reelected to two two-year terms. In 1975 she was elected Judge of the Maricopa County Superior Court and served until 1979, when she was appointed to the Arizona Court of Appeals. President Reagan nominated her as an Associate Justice of the Supreme Court, and she took her seat September 25, 1981. Justice O'Connor retired from the Supreme Court on January 31, 2006.