Bird's-Eye View
Meet this month's Bird's-Eye View
Kathleen Murray '18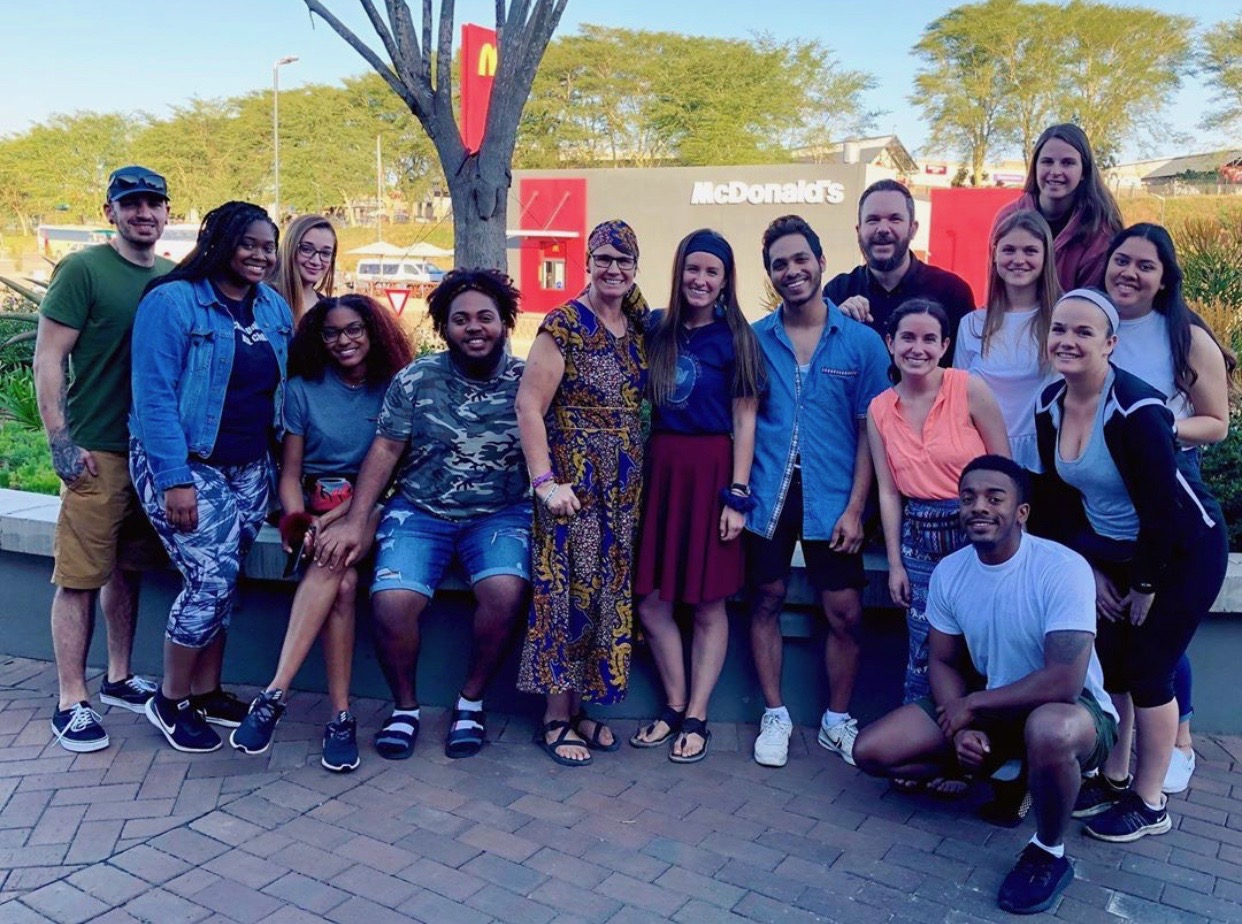 NAME:
Kathleen Murray
DEGREE:
Bachelor of Science in Health Science with a Public Health Minor and a Global Studies Minor
JOB TITLE:

Volunteer at Peace Corps South Africa on behalf of the U.S. government
FUN FACTS/HOBBIES: During my time at Stockton I was heavily involved, and because of this, I made many connections and learned many things that brought me to where I am today. I was a member of TALONS (The Activity Leaders of New Students), which helped me learn how to be a mentor to someone. I was also involved in Greek Life, which being a part of a sorority was everything I wanted and more. I learned that you get what you put into it. It was a very rewarding experience to help Greek Life on campus grow.
How did your Stockton experience influence your life?

I am only one year out of college so my Stockton experience is still fresh in my mind. Stockton has influenced my decision to join the Peace Corps and prepared me for the real world in every way possible. I learned important social and leadership skills to help me gain the courage to step out of my comfort zone and move to another country for two years.

How did your academic program impact your Stockton experience and career?

During my four years of undergrad I was always questioning what I wanted to do with my degree. I knew I wanted to work in the health field, but I did not want to work a typical office job. I wanted to do something different. I discovered Peace Corps during my time at Stockton and fell in love with the idea of serving right after graduation.

Describe your favorite Stockton memory as a student. (Ex: favorite professors, classes, events, activities, etc.)

My favorite Stockton memory is related to a specific class I took called South Africa Now with Professor Barney and 12 other students. This was a full semester class but the best part of the class was the two-week trip to South Africa after the semester ended. Professor Barney taught us all about the history, politics, and challenges of the country to prepare us for our trip. We collected items to donate to a school and a hospital. This trip really opened my eyes to the beauty of this country despite the hardships they faced. It inspired me to apply to serve for the Peace Corps in South Africa.

Describe your top reason for staying connected and involved with Stockton and your fellow Ospreys.

Peace Corps has three goals of service: The first goal is to help the people of interested countries in meeting their need for trained men and women; the second is to help promote a better understanding of Americans on the part of the peoples served; and the third is to help promote a better understanding of other peoples on the part of Americans. The third goal is unique in that as volunteers we should be spreading the culture and our experience with other Americans during and after our service. I had the opportunity to meet up with the South Africa Now class when they came to South Africa this past May of 2019 and share my experience and reflect on how that class influenced my current life decisions. The biggest reason why I am staying connected is to hopefully inspire future Ospreys to step out of their comfort zones.

What piece of advice would you pass onto the graduating class of Ospreys?

I challenge the graduating class of Ospreys to remember that there is a whole lot more that the world has to offer than staying in the comfort of their home state. I challenge the graduating class of Ospreys to travel and step into someone else's shoes. The rewards will be incredible. "When you change the way you look at things, the things you look at change."