Bird's-Eye View
Meet this month's Bird's-Eye View
Terry King '96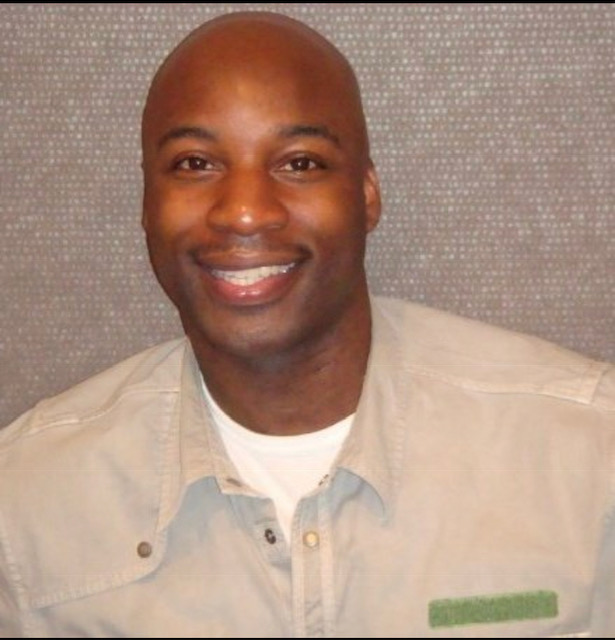 NAME:
Terry King
DEGREE:
BA in Criminal Justice
JOB TITLE/DESCRIPTION:

Captain of the Detectives for the Camden County Prosecutor's Office. I supervise a team of Lieutenants, Sergeants, Detectives and Victim Witness Advocates in the Homicide Unit, the Narcotics Unit, the Victim Witness Unit. I am also an Adjunct Professor at Eastern University in the field of Criminal Justice.
HOBBIES:
I enjoy working out (weight lifting/jogging). I also enjoy reading and viewing documentaries in the field of Social Sciences and related fields. I also enjoy traveling the world with my wife - Alicia and exploring different cultures, their food and their lifestyle.
How did your Stockton experience influence your life?



My experience at Stockton greatly influenced my life because it provided me the opportunity to meet people from all walks of life who aided me in broadening my outlook on life, my surroundings and my future. I attribute that magnificent experience to the incredibly diverse student population that seems to have always been prevalent at Stockton. Notably, some of the individuals who I became friends with at Stockton as a student, remain close friends to this day and some have proven to be invaluable networking sources.

How did your academic program impact your Stockton experience and career?


My academic program at Stockton fueled me to want to continue my studies and seek a teaching job in the field of academia. With that, I graduated with my MS in Criminology from Saint Joseph's University in 2002. Upon graduation, I began my Adjunct Professor career in 2004 at Gloucester County College, where I taught Criminal Justice courses until 2010. In 2010, I began teaching at Eastern University in St. Davids, PA. Note: During my tenure as a student at Stockton, my preceptor/academic advisor was Distinguished Faculty - Dr. Janice Joseph. Dr. Joseph was also my instructor for several Social Sciences courses. I can proudly say, Dr. Joseph really influenced me to want to become a Professor. She always demonstrated a sound commitment to the students while inspiring us to achieve academic excellence. Humbly, I am where I am as a professional because of the great and caring Faculty and Staff who assisted me along the way when I attended Stockton.

Describe your favorite Stockton memory as a student. (Ex: favorite professors, classes, events, activities, etc.)



My favorite Stockton memory was when I was elected and sworn in as the Student Government President for the 1995 -1996 academic year by the late Dr. Vera King Farris. It was an amazing experience and an even more gratifying feeling knowing that I was put in position by my peers to represent them and to work with the administration on matters involving student life on and/off campus and projects on campus that are flourishing to this day, for example the Stockton University Sports Center.

Describe your top reason for staying connected and involved with Stockton and your fellow Ospreys.



My main reason for staying connected to Stockton is so that I may give back and continue to show my gratitude to the University for all Stockton has done for me in both my personal life and my professional career. In essence, paying it forward...Perhaps, I can be a person who can one day help someone in the manner I was helped by the Stockton Faculty and Staff...perpetual networking.

What piece of advice would you pass onto the graduating class of Ospreys?



I would say to the graduating class, stay committed and focused on your goals. Do not lose site of objectivity. Avoid distractions that may set you off track at all cost. And mediocrity should never be an option for you or those you are surrounded by. Show pride in all that you do by always going above and beyond. And lastly, never forget your roots (the origin) from which you came, Stockton University and one day, you may find yourself in a position where you too are able to give back to our alma mater and her students.

Is there anything else you would like to share with Stockton and your fellow Ospreys?



Best of wishes to you all in your future endeavors. Go Ospreys! C/O '96