Bird's-Eye View
Meet this month's Bird's-Eye View
Shakuwra Garrett '15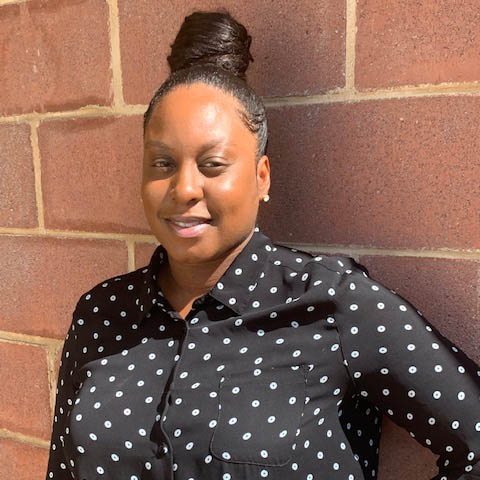 NAME:
Shakuwra Garrett
DEGREE:
B.S. Hospitality and Tourism Management
JOB TITLE:
Associate Event Manager at Neuman's Kitchen – an award-winning catering business known for transforming client ideas into culinary achievement. As Associate Event Manager, I'm involved in all aspects of the business, which includes but is not limited to building and maintaining client bookings, developing proposals for potential and existing clients, and attending networking events to secure future catering sales. I believe in the core values of this company.
FUN FACTS/HOBBIES:
Enjoying food has always been in my blood, even before my career in Catering. I love to attend events that are food and networking-focused. I enjoy spending time with family and friends. I also have a 7-year-old son who keeps me busy and am now a proud sports mom who supports everything my son pursues.
How did your Stockton experience influence your life?

My Stockton experience taught me you can achieve anything you put your mind to especially when you set goals and create an action plan.

How did your academic program impact your Stockton experience and career?

My academic program helped me tap into my professionalism and leadership skills. The skills required to succeed within the hospitality industry came naturally to me, but my academic program instilled in me knowledge and abilities that I could apply to the real world.

Describe your favorite Stockton memory as a student. (Ex: favorite professors, classes, events, activities, etc.)

I loved all my Hospitality professors – they were my favorite; and all my favorite memories really took place in the classroom. I have connected with many of my former professors on multiple occasions throughout the years and they have remained extremely supportive. I also enjoyed being invited by Professor Scales and Dr. Albano to come back to Stockton and speak with current students enrolled in the Hospitality program. Special thanks to other professors such as Dr. Clifford Whithem and Professor Jane Bokunewicz.

Describe your top reason for staying connected and involved with Stockton and your fellow Ospreys.

My goal is to get involved more with the community, particularly at Stockton's Atlantic City campus. As an Atlantic City native, I see the impact that Stockton's transition to Atlantic City has on the region and see that there is great potential to enhance the culture there. I also enjoy networking with fellow students and alumni.

What piece of advice would you pass onto the graduating class of Ospreys?

Give back to the community as much as possible. There are so many services offered to students at Stockton and even after graduation as an Alumni. Take advantage of those and network as much as possible.