Stockton University Atlantic City Events
MLK Day of Service - January 30, 2021
As part of Stockton University's 17th Annual MLK Day of Service, the Stockton Atlantic City Campus hosted the
Mud Girls Smiles With Tiles Project at the John F. Scarpa Academic Center on Saturday, January 30th.
Due to the COVID19 pandemic, the 2021 MLK Day of Service looked much different than in years past. Usually a community wide call to serve and volunteer, with multiple projects throughout Atlantic County, this year we chose to limit it to only Stockton student volunteers and selected projects that allowed us to maintain safe social distancing.
Despite the challenges we faced, the desire to serve remained strong. Students here at the Atlantic City Campus helped to create beautiful pieces of art and encouragement with handmade tiles from Mud Girl Studios. These tiles will be sent with the intention of lifting spirits and bringing a bit of sunshine to Atlantic City Housing Authority Seniors. Thank you to everyone who made this day a success!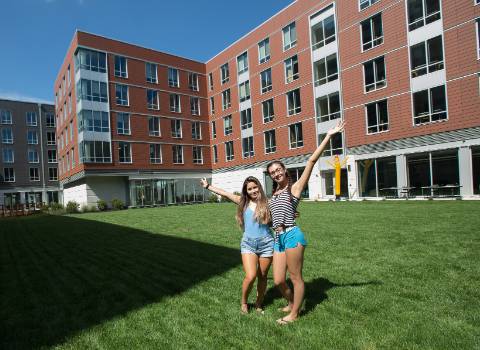 Stockton's multipurpose, state of the art facilities enable us to service meetings, seminars, conferences, exhibits, camps, and other special events. Book your next event at Stockton.