Middle States Accreditation
Stockton University was first accredited by the Middle States Commission on Higher Education (MSCHE) in 1975, and in 2022 a visiting team reviewed and Statement of Accreditation Stockton's commitment to excellence in teaching and learning. Our next review is scheduled for 2029-30. Accreditation is a peer review process that has been used by institutions of higher education since the early twentieth century to create and maintain credibility and public confidence. Read Stockton University's Self Study 2022 here and the MSCHE Visiting Team Evaluation Report 2022 here.
What is Middle States?
The Middle States Commission on Higher Education (MSCHE) oversees the accreditation of colleges and universities in Delaware, the District of Columbia, Maryland, New Jersey, New York, Pennsylvania, Puerto Rico, and the U.S. Virgin Islands, as well as several international locations. This voluntary, non-governmental, membership association defines, maintains, and promotes educational excellence across institutions with diverse missions, student populations, and resources. For more information visit: http://www.msche.org/
Standards for Accreditation
MSCHE requires member institutions to conduct a Self-Study every eight years, and complete annual updates. The Self-Study is a comprehensive, multi-year process where schools review their missions and goals, consider ethics and integrity issues, evaluate student learning experience and methods of assessment, survey strategic planning resource allocation, and institutional improvement policies, and review governance, leadership and administration infrastructures.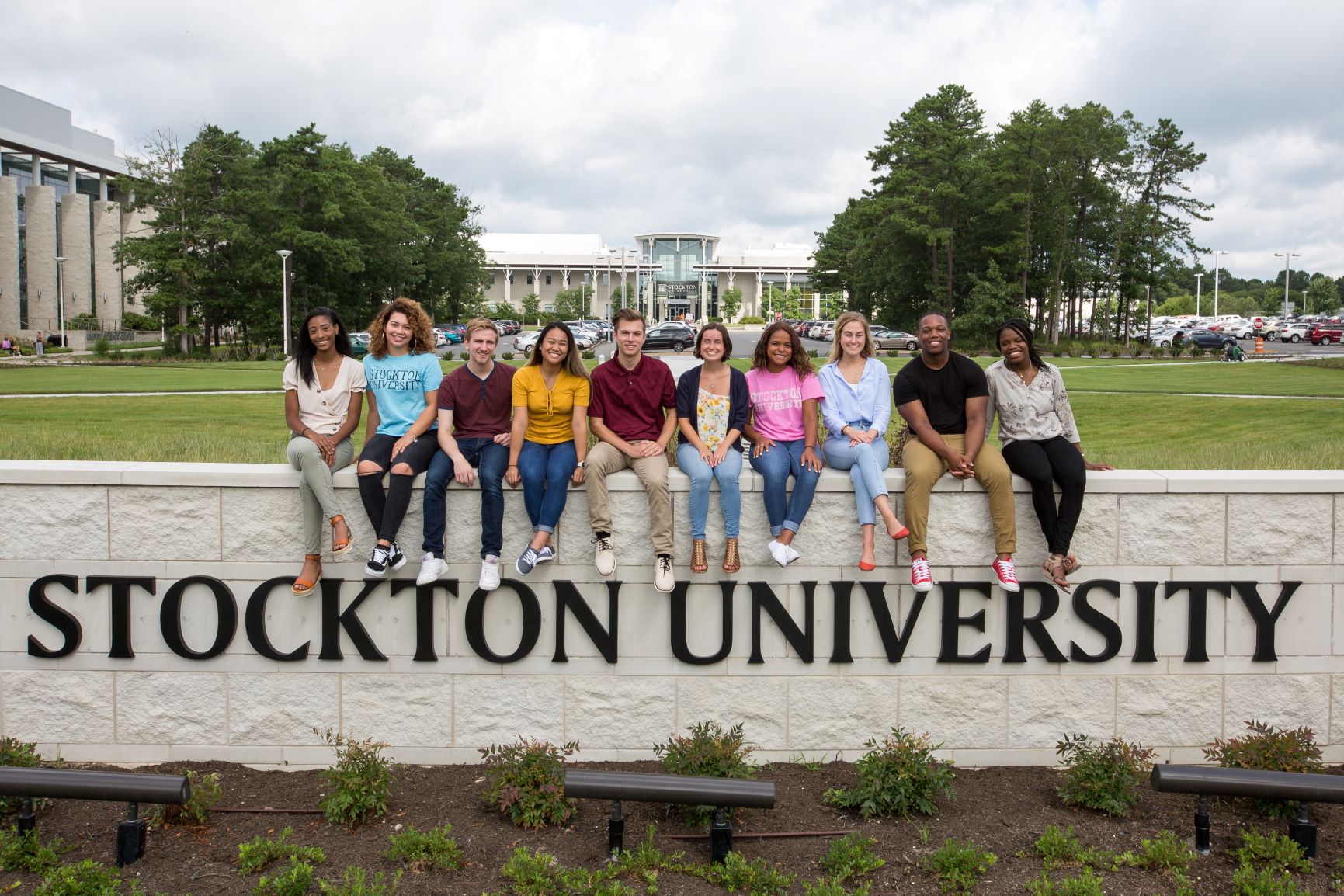 Stockton Self-Study Team
Three co-chairs will spearhead Stockton's 2021-22 Self-Study Team:
Dr. Bob Heinrich, Chief Enrollment Management Officer
Dr. Claudine Keenan, Dean, School of Education and Professor of Instructional Technology
Dr. Manish Madan, Faculty Senate President and Associate Professor of Criminal Justice
Time and expertise from many more in the Stockton community will make our Self-Study a success, since each of the standards listed below requires its own working team. We welcome short- or long-term commitments, and seek volunteers from across the campus, including faculty, students, staff, and administrators--we need everyone's voice. To see a listing of the Standard Working Groups click the plus sign (+) below.
---
Document Inventory Team
Erika Cassetta, Professional Services Specialist, Office of Development and Alumni Relations
Renee Cavezza, Interprofessional Accreditation Specialist, School of Health Sciences
Daniel Wright, Production & Facilities Coordinator, School of Arts and Humanities
Do you have documents for the Self-Study Inventory?
If, yes, please send them to msche@stockton.edu
---
Accreditation Timeline
| | |
| --- | --- |
| Fall-Winter 2020-21 | Draft Self-Study Chapters |
| Spring 2021 | Share Self-Study draft with the university community; revise |
| Summer-Early Fall 2021 | Revise draft and submit to Middle States External Team Chair |
| September 29, 2021 | Middles States External Team Chair Virtual Visit |
| October/November 2021 | Receive feedback from the External Team Chair and incorporate suggestions. |
| December 2021 | Presentation to the Board of Trustees |
| January 2022 | Complete second round of revisions; re-share the Self-Study with the campus community. |
| March 2022 | Submit final Self-Study to MSCHE |
| April 10-13, 2022 | External Team visit |
| June 23, 2022 | MSCHE final determination |
---
Middle States Steering Committee
The Steering committee is comprised of representatives from our various university

constituencies

. This group will provide leadership throughout the entire self-study and accreditation process.
Steering Committee Co-chairs:
Dr. Bob Heinrich, Chief Enrollment Management Officer
Dr. Claudine Keenan, Dean, School of Education and Professor of Instructional Technology
Dr. Manish Madan, Faculty Senate President and Associate Professor of Criminal Justice
Committee Members:
Michael Angulo, Vice President for Personnel, Labor & Government Relation
Dr. Haley Baum, Dean of Students
Dennis Fotia, Assistant Director of the Center for Teaching and Learning Design
Dr. Amy Beth Glass, Associate Provost for Academic Affairs
Dr. Christy Goodnight, Interim Director, Librarian Services, Assistant Professor in the Library
Dr. Robert Gregg, Dean of the School of General Studies
Dr. Kathy Klein, Executive Director of the Center for Teaching & Learning Design

Jennifer

Kosakowski

, Executive Director of Development

Jennifer Potter, Vice President for Administration & Finance, Chief Financial Officer

Dr. Steven Radwanski, Executive Director of Residential Life

Dr. Ana Edmondson, Director, Student Transition Programs

Robert Wallace, Assistant Supervisor 2, Facilities, CWA Union Representative
---
Standard Working Groups:
---
Previous Accreditation R

eports