Academic Assessment
The Director of Academic Assessment supports learning by providing resources for faculty and administrators to assist them in the design, analysis, dissemination and use of assessments of learning, performances, attitudes, motivations, and skills.
Assessment should be driven by questions and should answer questions. An important driving question must be "What do we want students to learn?" and some questions that assessment can help us to answer are:
"How well did students learn?"
"What did they learn best/least?"
"Who fared least well in the learning process?"
"What instructional practices were most effective?"
"Did this course change attitudes?"
"What can students do better after this course?
Members of the University Assessment Committee, 2020:
John Bulevich (PSYC), Chair
Carra Hood (Academic Affairs), Provost Designee
Claudine Keenan (Dean of the School of Education), Provost Designee
Diane Holtzman (BSNS), SFT Representative
Barry Palatnik (BSNS)
Kim Lebak (EDUC)
Ethan Levin (CRIM)
Hannah Ueno (ARTV)
Melissa Zwick (BIOL)
Gorica Majstorovic (ARTH), Faculty Senate Representative
Yulong Gu (HLTH)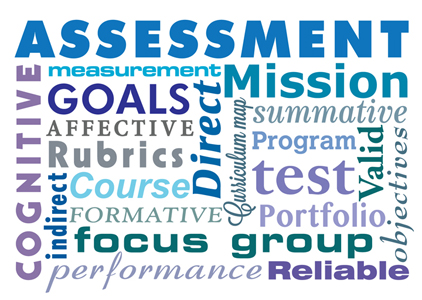 Resources