Tutoring Center
There will be no Sunday evening tutoring on April 21st at any location.
The Tutoring Center is two centers in one: The Writing Center and the Math Center. Both centers are staffed largely by undergraduate peer tutors recruited from the University at large.
Stockton students "drop in" any time during scheduled hours to receive help on their coursework. We see the Tutoring Center as an extension of the classroom experiences, supporting the efforts of the University's faculty. At the core of our mission is the improvement of student performance across Stockton's curriculum.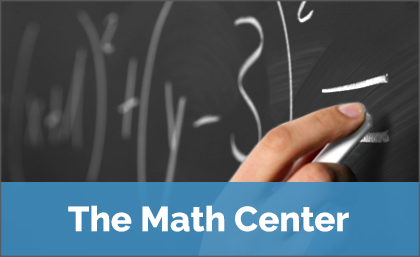 Locations & Hours
Summer Session 1
Main Campus (J-105): Monday-Thursday, 10AM-4PM
Semester
Main Campus (J-105): Monday-Thursday, 9AM-6PM, Friday, 9AM-2PM
TRLC:
Sunday-Thursday, 6PM-9PM
Library: Monday-Wednesday, 6PM-8PM
Lakeside Lodge: Monday-Thursday, 6PM-9PM
Atlantic City Residential Building Room 217: Tuesdays and Thursdays 6PM-8PM