Inclusive Student Success Accomplishments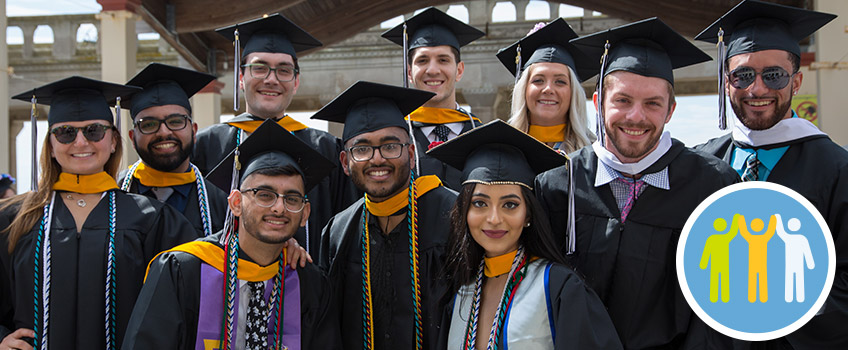 Implementation Goals & Accomplishments
Inclusive student success is the extent to which Stockton recruits, supports, and empowers an increasingly diverse student body, and works to close the equity gaps that exist in higher education.
Toward this end, Stockton is committed to providing an affordable, high-quality, interdisciplinary education that is grounded in the liberal arts and prepares students for healthy, productive, and meaningful lives.
Stockton's liberal arts education pairs rigorous academic training with high-quality, co-curricular experiences to equip students not just for their first job, but also for long-term professional success, and a lifetime of learning, growing, and succeeding.
Supporting students' success also means ensuring they have access to the financial resources needed to fully engage in all aspects of the University experience, from appropriate housing to sufficient scholarship funding for qualified students from across New Jersey, to participate in high-impact learning experiences— such as our nationally recognized service-learning and community engagement initiatives, internships, research opportunities with faculty, and study abroad programs. Addressing such issues will only grow in importance over the coming years.
Inclusivity continues beyond graduation. Sustaining strong relationships with our graduates, and linking them with current students, both strengthens our University network and creates opportunities to continue building and enhancing the Osprey experience.
We will do this by developing strategies and tactics that:
Offer comprehensive support systems that recognize how a more diverse student body brings a broader range of academic, social, and cultural assets, challenges, and needs.
Work continuously to close the equity gaps in students' access to learning opportunities, research with faculty, academic achievement, degree attainment, and postgraduate opportunities.
Build enrollment strategies that position Stockton as a first-choice academic home for a diverse, high-achieving applicant pool.
Increase partnership opportunities for, and with, our growing network of talented and dedicated alumni.