Osprey News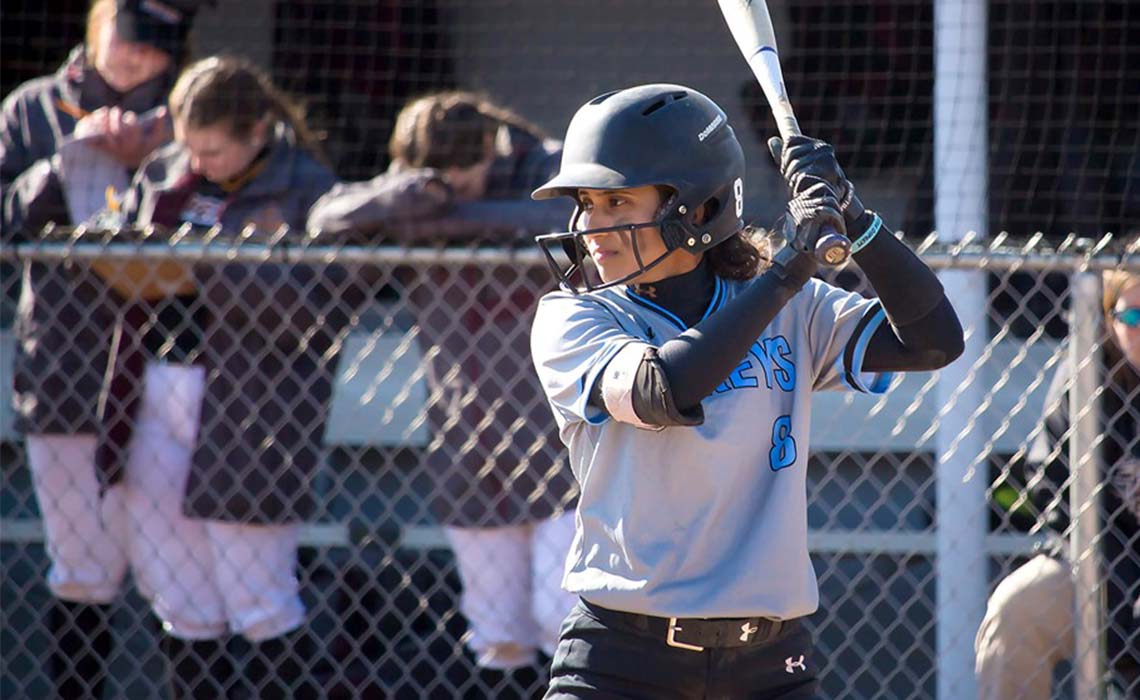 Murzello, Women's Cross Country Team Receive NJAIAW Honors
Stockton Senior Meg Murzello (pictured above), an outfielder for the softball team, was recognized as Stockton's Woman of the Year at the New Jersey Association of Intercollegiate Athletics for Women's (NJAIAW) 28th annual National Girls & Women in Sports Day luncheon in February. The award is based on athletic excellence, academic success and community service.
The women's cross country team earned the NJAIAW Team Academic Award for fall sports for the second year in a row and the third team in the last six seasons. The squad posted the highest team grade point average of all women's fall sports teams at NJAIAW institutions with a 3.76 GPA.
---
Cross Country, Track & Field Host Virtual Meet
When Stockton University's Track & Field teams could not host their first meet on March 28, women's coach Todd Curll had an idea. He contacted Jayson Resch, director of Cross Country and Track and Field at Stockton and they came up with their own "virtual" track and field event mixed with a dash of humor.
Students submitted videos of themselves creatively performing their events, and Curll spliced them together for a well, let's just say non-traditional, track and field event.
"They all have individual events, but they came together as a team to do this," Curll said.
The Press of Atlantic City and NJ.com posted about the team's creative take.
---
Rocket League Esports Team Wins Tournament, Awarded Scholarship Money
Stockton's Rocket League Esports team consisting of Alex Lee of Linwood, Vincent Nelson of Bayville and Geno Copertino of Brigantine attended the Alpha North Esports "Battle of the Colleges" on Feb. 8 at the Adirondack Bank Center in Utica, New York.
The team competed against many other schools who qualified for the tournament including Penn State University, Syracuse University, University of Rochester, Farmingdale State College, Molloy College, Randolph Macon College and Long Island University.
Stockton defeated Penn State in the Grand Finals 3-0, taking home $3,000 in scholarships for the players. Stockton Rocket League performed undefeated during the entire tournament.
The Rocket League team finished the spring season in second place in the 2020 Collegiate Rocket League eastern conference playoffs. The team was ranked sixth heading into the conference playoffs, which were played remotely from March 16-18.
"Stockton's Rocket League team has consistently performed at an extremely high level, winning several tough match ups to make it into the 2020 CRL playoffs, and ultimately defeating Rowan in the semis. They really stepped their game up this season and are playing so well together," said Demetrios Roubos, esports program manager and coach, and Associate Director of Information Security at Stockton.
---
Stockton Names Rich Gawlak Head Baseball Coach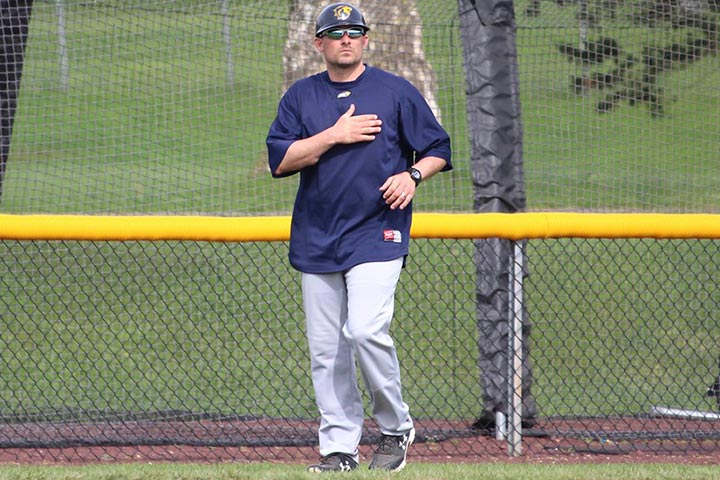 Stockton University selected Rich Gawlak as its new head baseball coach. Gawlak takes the helm of the Stockton program after 11 years as an assistant coach at fellow NJAC institution The College of New Jersey. The position is Gawlak's first as a college head coach.
"I am honored to be named the head coach at Stockton University. I would like to thank athletic director Kevin McHugh and the search committee for giving me the opportunity to lead the baseball program," said Gawlak. "I would also like to thank my wife Liza and my family for their continued support of my coaching journey."
Gawlak specialized in coaching catchers and hitters and also served as third base coach at TCNJ. He helped the Lions to a 279-173 record in 11 seasons on the coaching staff. TCNJ earned five NCAA Tournament berths (2009, 16-19) and won three NJAC championships (2009, 17, 19) with Gawlak as an assistant coach, accomplishing both achievements last year.
Although his first season was cut short due to precautions taken to stem the spread of coronavirus, Gawlak's tenure looks promising. The Ospreys opened the season with a doubleheader sweep of Penn College, amassing five wins before suffering their first defeat against Stevens Institute of Technology. The Ospreys improved to an overall record of 6-3 before the NJAC suspended the spring season.
Visit the Stockton Athletics website.