Alumna Pays it Forward
Alumna Pays it Forward
For Roxanne Passarella '00, hard work is a way of life.
By Laura Comppen '85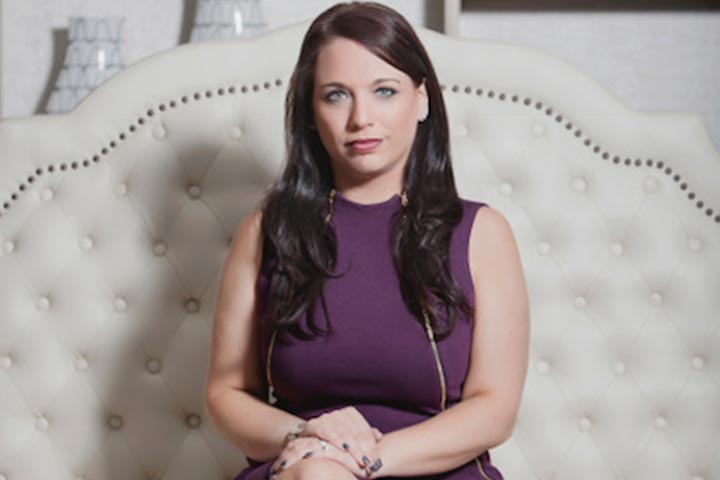 "Growing up, I watched my father work hard – really hard," Roxanne Passarella '00 said. "He was an auto mechanic and his job was extremely physically demanding. He taught me by example with his strong work ethic and he raised me to work hard to take care of myself so I wouldn't have to depend on anyone."
This example of hard work stayed with Passarella as she continued her education and built her career. She chose Stockton because of its proximity to home and all it had to offer, but had to work her way through school to help pay for it.
"I loved my Stockton years - the classes, the professors, my D Court roommates," Passarella said. "It was just a tremendously positive learning experience."
Between waitressing gigs and a summer internship at a law firm, Passarella developed an interest in hospitality and law.
"After taking Intro to Law with Alan Arcuri, I was hooked," Passarella said. "He always made jokes and was so funny. Not only did he make learning fun, but he made the law relatable in ways I hadn't previously thought of."
After graduating with her degree in Political Science, Passarella continued her education at the Widener University School of Law in Delaware, graduating in 2003. Her first official job was as a clerk for a judge in Camden.
In 2004, Passarella joined FantaSea Resorts in Atlantic City as their in-house counsel. Her professional responsibilities grew with the company over time, and in 2013 she was promoted to chief operating officer and later to president. She is currently president and chief executive officer for the company, which includes three properties, the Flagship Resort and Atlantic Palace in Atlantic City and La Sammana in Brigantine.
"This was my goal for many years. I worked extremely hard and went for it," Passarella said. "I have been in the lead role here for many years and I love it."
In 2018, Passarella partnered with Kevin Jones and purchased Boardwalk Management, a property management company that manages the day-to-day operations for all FantaSea Resorts properties.
"I've been traveling quite a bit these days to develop new businesses; while at the same time solidifying existing relationships. This is where my Stockton experience comes into play," Passarella said. "All of the connections I made while at Stockton really help my business dealings now."
Passarella now uses her position to give back to the local community and the school that helped propel her forward.
"My favorite aspect of my role at FantaSea Resorts is that it allows me to give back to the local Atlantic City community – giving to children's charities and sponsoring local families, especially around the holidays," Passarella said. "The heart of FantaSea Resorts is the employees. As diverse as the customers they serve, they keep this place running. They are the heartbeat of the company and I like to take care of them, too."
Passarella recently joined the Stockton University Foundation's Board of Directors, working to create and enhance programs to assist financially disadvantaged students.
"I chose Stockton because it was a great place for a wonderful education. Stockton has quite a few programs to assist financially-challenged students and I'm happy to help with that," Passarella said.
Passarella helped create an internship program at FantaSea, taking on four to 12 college students each year to learn about business while shadowing her and other employees.
"I'm a big believer in empowering young women to help them get where they're going in life," Passarella said.
Passarella is a founding member of the Stockton Women's Leadership Council, and was one of five featured speakers at its second "Distinguished Women. Distinctive Voices." speaker series on Oct. 18. She spoke on her career journey, the obstacles she's faced and the decisions she's made.
Passarella said she has always tried to have others climb with her, and to enjoy the journey to the top.
"Getting there can be anti-climactic, and once you are there, others are gunning for you," she said. "But it is never just about you. I have never done anything fully alone. I have others climb with me and stay with me."
Her words of wisdom to Stockton students? Take a page out of her father's advice book: "My dad used to tell me, 'You don't have to be the smartest person in the room, but you have to be the hardest worker.' I've tried to live by that advice," Passarella said.
Learn more about Stockton's Political Science program.