Distinctively Stockton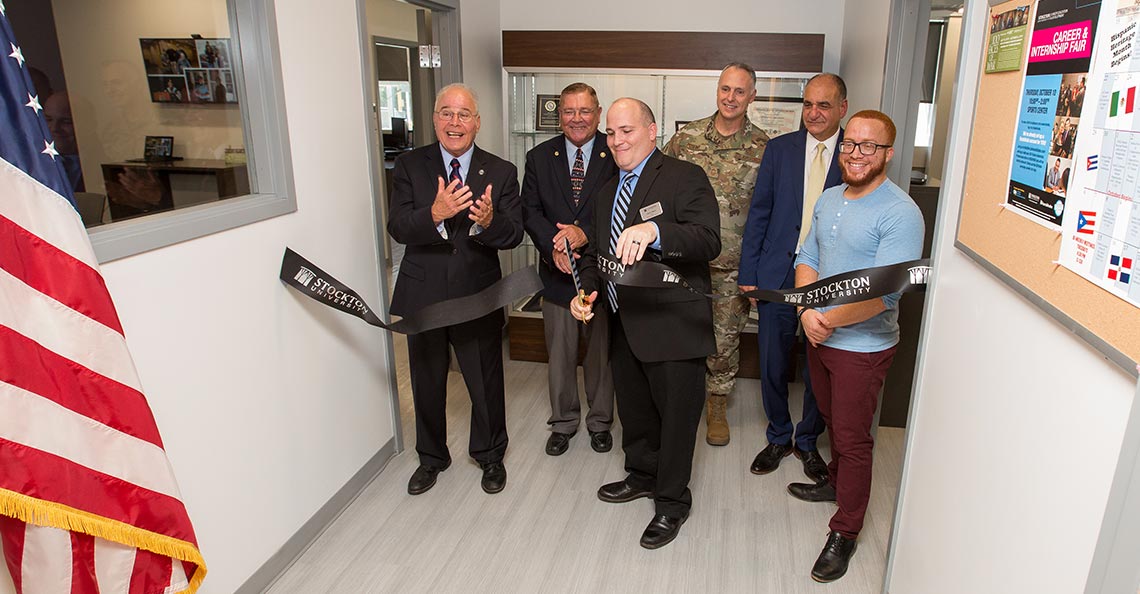 Stockton's veterans have a new home on campus.
Stockton's commitment to veterans began with its opening in 1971, welcoming many students and some faculty and staff who had served in Vietnam.
That commitment was reaffirmed on Oct. 1 with the dedication of a new, larger Veterans Lounge and Resource Center, part of the Office of Military and Veteran Services located in lower F-Wing on the Galloway campus.
"Our job is to make sure our veteran students are successful," said director Jason Babin. "We are here for them from when they first walk in, to when they walk at graduation."
The first veterans lounge was established in 2008. That lounge served veterans well, but has become far too small for the more than 400 student veterans and active military who now attend Stockton.
The new lounge has huge windows with a view of Independence Plaza. The lounge connects to the Office of Military and Veteran Services, so services are convenient.
"This is a milestone we deeply appreciate," said Student Veterans Organization president Angel Cordero.
Cordero said having Babin's office right next to the lounge makes it easy for veterans to seek services and create a camaraderie with other student veterans.
Stockton is ranked among the top 25 "Best For Vets" four-year colleges by Military Times in 2019.