National Aviation Research & Technology Park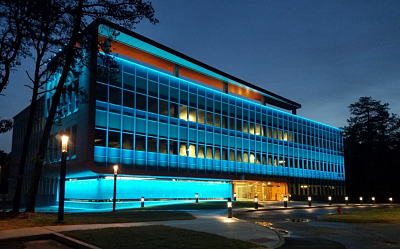 Fostering Innovation Through Collaboration
The National Aviation Research and Technology Park (NARTP) is a 501(c)(3) non-profit auxiliary organization of Stockton University dedicated to facilitating research and development, innovation, and commercialization of emerging aviation technologies.
The park is located on a 58 acre parcel adjoining the Federal Aviation Administration William J. Hughes Technical Center, a facility dedicated to research, development, and sustainment of the National Airspace System, and the Atlantic City International Airport, a designated Smart Airport Research Test Bed Facility.
Our Mission
To enhance the evolution of aviation sciences by creating an ecosystem of industrial, academic, and governmental partnerships
that foster innovation and collaboration and promote sustained economic growth and job creation throughout New Jersey.
Our Vision
To emerge as a full-service aviation innovation hub capable of supporting the international aviation community from applied research and development through operational support services.