South Jersey Economic Review (SJER)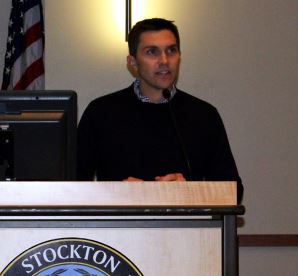 Oliver D. Cooke, Ph.D.
Associate Professor of Economics,
William J. Hughes Center Policy Scholar
School of Social and Behavioral Sciences
Stockton University

Please direct comments and questions to: oliver.cooke@stockton.edu

Oliver Cooke is Associate Professor of Economics at Stockton University. He teaches courses in macroeconomics, ecological economics, and political economy. Dr. Cooke has twenty-five years of experience conducting research on metropolitan area and state economies, labor and real estate markets, and public policies. He created and authors the South Jersey Economic Review. He regularly consults for a wide variety of public and private sector institutions. Dr. Cooke received his Ph.D. from the University of Massachusetts Amherst.