Retired Judge Julio Mendez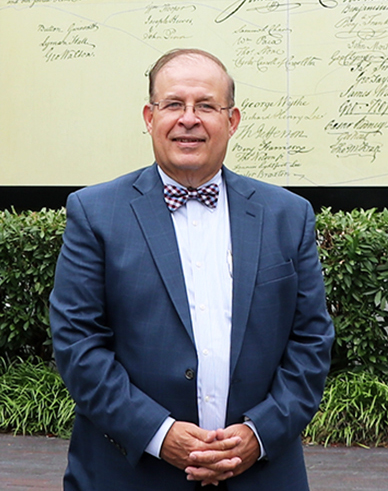 Retired Judge Julio Mendez left the bench in February 2022 after serving in the New Jersey judiciary for over 20 years. Judge Mendez's journey began in Cuba, where he spent the first 14 years of his life before fleeing the country in 1971 during Castro's reign. He thereafter lived in Spain for two and a half years under the Francisco Franco regime. In 1974, he moved to the United States during the Nixon administration. Vineland, New Jersey has been his home ever since.
While attending Rowan College, he participated in a summer course that gave him the opportunity to travel to D.C. and sit-in during Supreme Court sessions. This experience inspired him to pursue a legal career, and he went on to attend Rutgers law in Camden. He was sworn into the New Jersey Bar in 1981, and worked as a lawyer in Vineland for years before becoming the first Hispanic judge assigned to Cumberland County in 2002. He spent two years in the Criminal Division before becoming the Presiding Family Law Judge. In 2011, Judge Mendez became the first Hispanic Assignment Judge in New Jersey when he was transferred to the Atlantic/Cape May Vicinage. He served as Assignment Judge for over a decade before retiring in February 2022. Following retirement, Judge Mendez traveled to Spain to embark on a 130-mile pilgrimage across El Camino de Santiago, St James' Way. Judge Mendez is now acting as a Senior Contributing Analyst for the Hughes Center at Stockton University, where he will produce written analyses and columns examining aspects of important legal issues and current events.
Over the years, Judge Mendez has been a champion for equality and diversity in the legal system, and he has done so by promoting and honoring his Hispanic heritage.
Columns
October 23, 2023
Retired judge: The promise and progress of social justice under New Jersey's cannabis law | Opinion
NJ.com
September 14, 2023
Place immigrants with sponsored families while status is determined, by Julio Mendez
PressofAtlanticCity.com
August 1, 2023
Puerto Rico brings good news on its finances to A.C. conference, by Julio Mendez
PressofAtlanticCity.com
April 11, 2023
'A Situation Like We Have Now': What's Driving New Jersey's Judge Shortage?
New Jersey Law Journal
April 10, 2023
Protecting judges and their families protects judicial independence and democracy | Opinion
NJ.com
March 22, 2023
NJ Hispanic Bar brings mentoring to AC high school students, by Julio Mendez
PressofAtlanticCity.com
January 31, 2023
Polarization, Misinformation Undermining Confidence in the Courts
New Jersey Law Journal

January 9, 2023
Retired judge: More oversight will help protect at-risk children in New Jersey | Opinion
NJ.com
December 14, 2022
CASA volunteers giving a voice to the children of Atlantic and Cape May counties
PressofAtlanticCity.com
November 13, 2022
Retired judge: New Jersey's 'veto power of one' leads to justice delayed and justice denied | Opinion
NJ.com
November 9, 2022
Atlantic County a leader in judicial diversity, by Julio L. Mendez
PressofAtlanticCity.com
October 7, 2022
Atlantic County's consolidated municipal court is a model for New Jersey, by Julio Mendez
PressofAtlanticCity.com

September 30, 2022
Elections Have Consequences: A Conservative U.S. Supreme Court Is Here to Stay
Law.com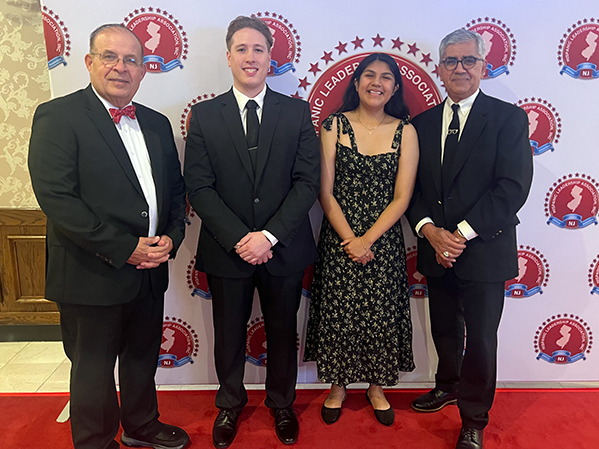 NJ Hispanic Leadership Association Event at Resorts, October 28, 2023.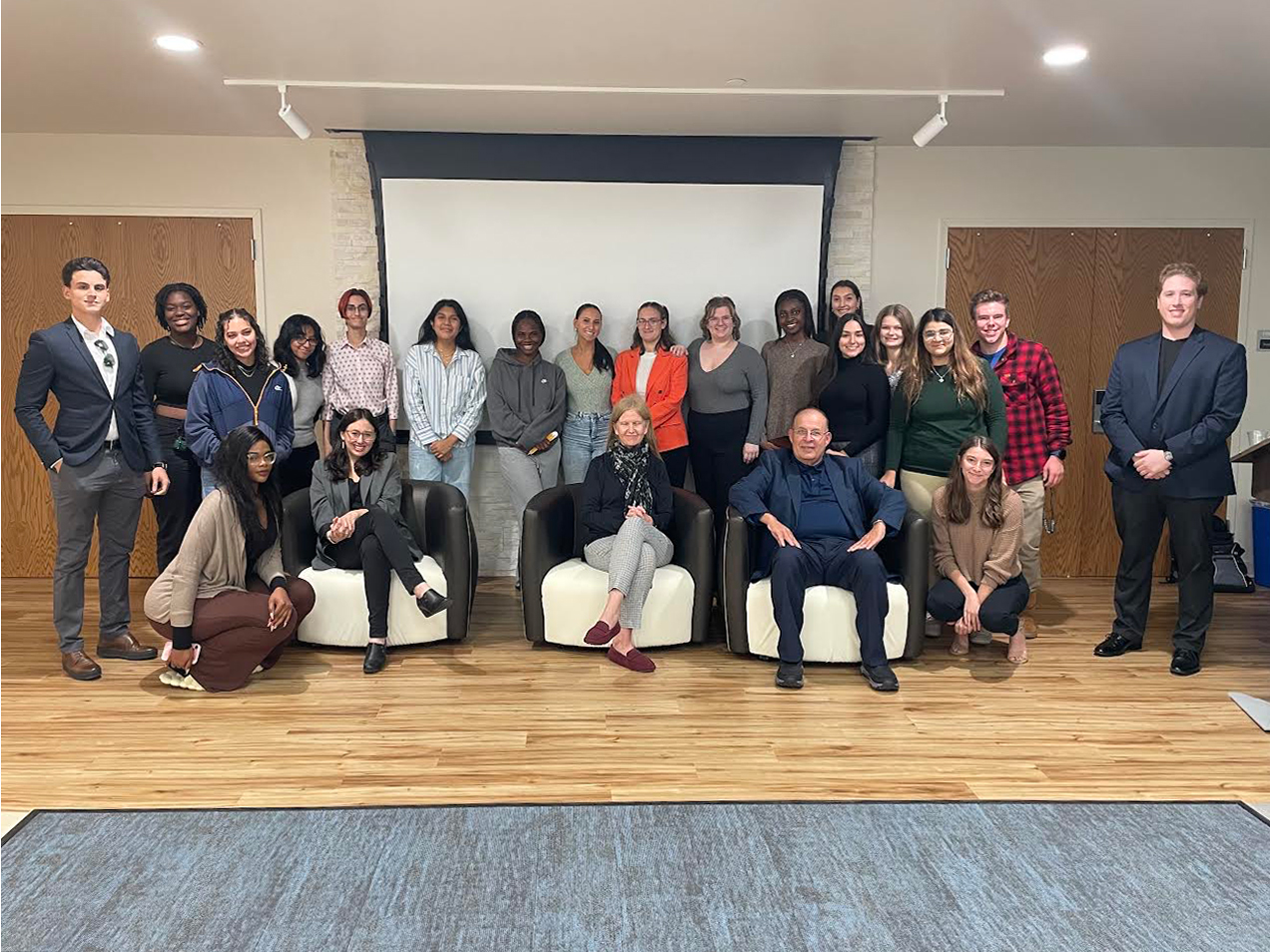 Affirmative Action Forum at Stockton University, October 19, 2023.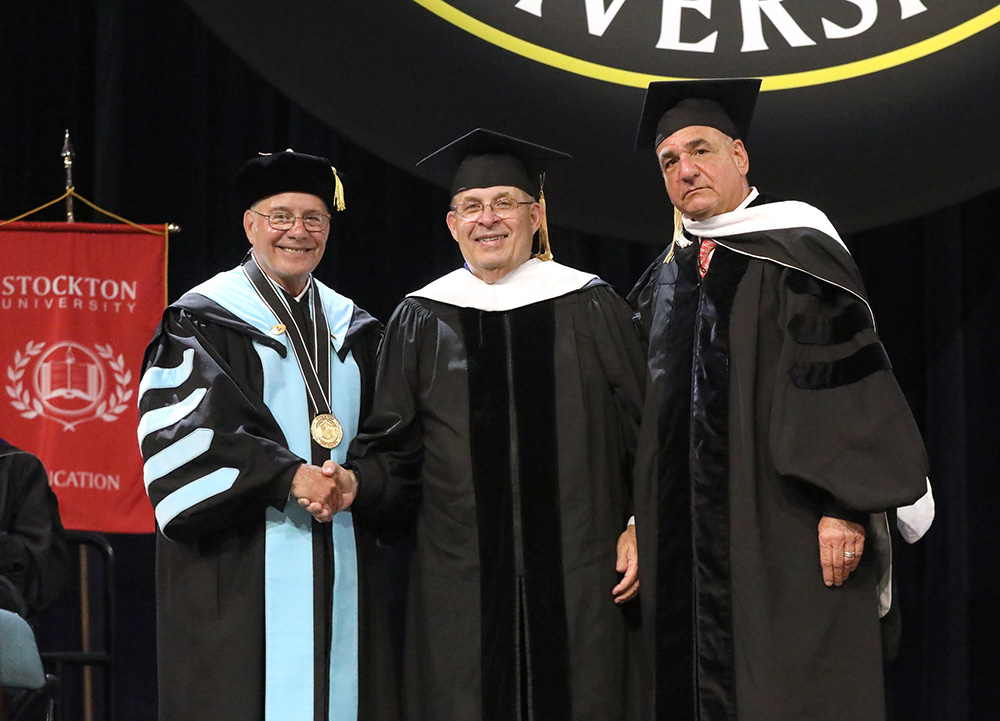 Retired Judge Julio Mendez received an honorary Doctor of Public Service degree at Stockton University's Commencement on Friday, May 12, 2023.