A Conversation with Don McGahn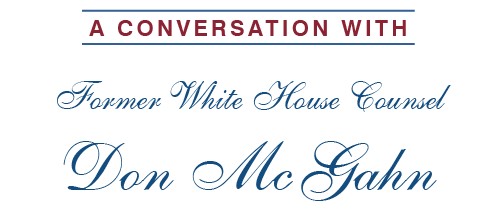 January 23, 2020
4:00 p.m. - 5:15 p.m.
Performing Arts Center
A Special Event for Stockton Students, Faculty, Staff and Invited Guests
Doors for the event will open at 3:15 p.m.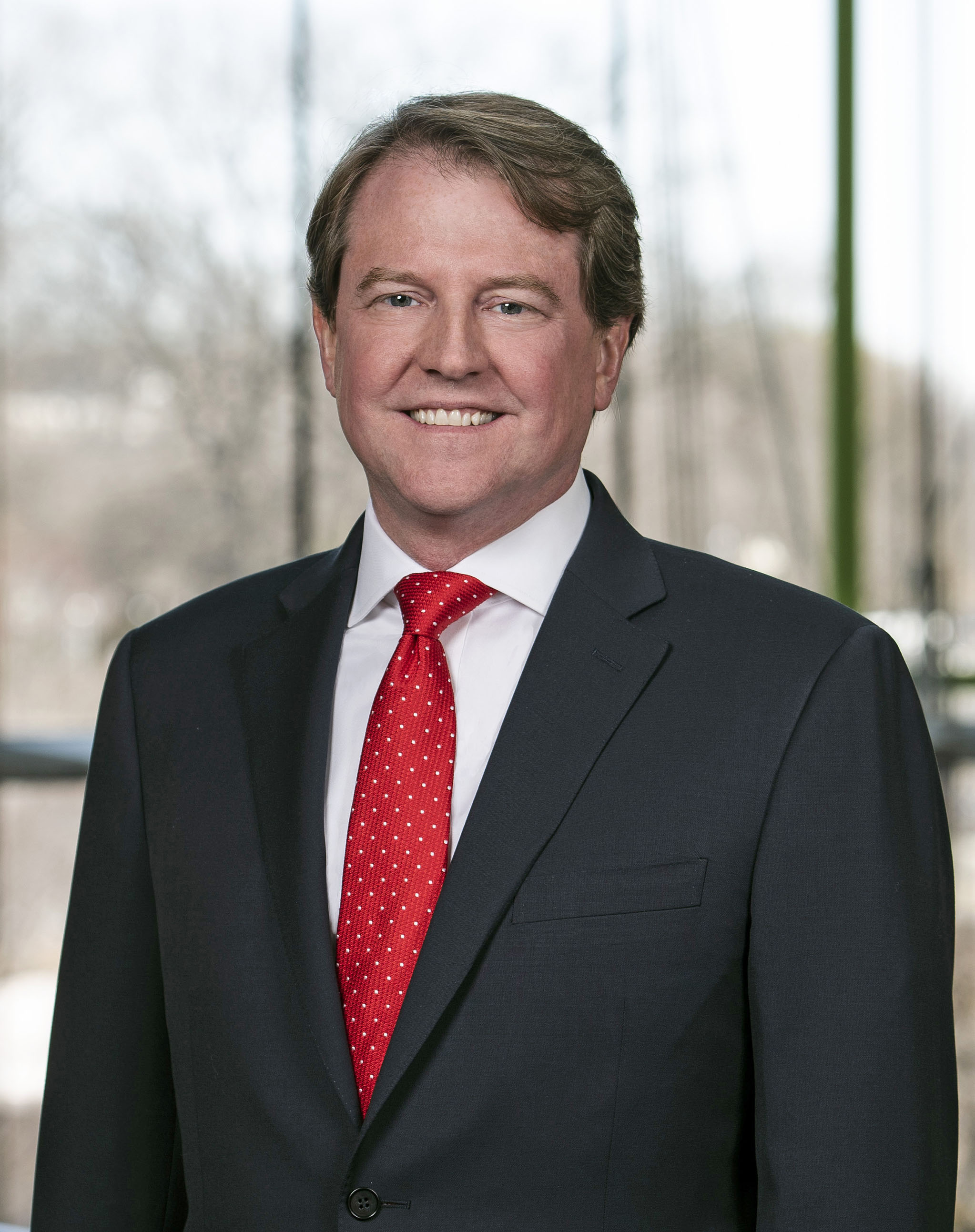 Traffic Advisory

- Jimmie Leeds Road - Thursday, January 23rd, 2020
Today, Thursday, January 23rd, 2020, the portion of Jimmie Leeds Road between Chris Gaupp Drive and Maple Avenue will have alternating traffic patterns, which will most likely result in significant delays. This is directly west of the AtlantiCare Regional Medical Center entrance. Motorists are strongly encouraged to avoid the area altogether. If exiting from the Parkway, please use Exit 44, which puts you on Pomona Road. Follow signs for Stockton, which takes you to the back entrance of campus.
For a complete list of traffic advisories impacting county roadways, please visit www.aclink.org.
We are committed to providing a safe and secure environment for our students, faculty, staff and guests. All patrons and their belongings are subject to search upon entering our facilities for the event.
The following items are prohibited:
Professional cameras (includes detachable lens)
GoPro cameras
Lasers, air horns, noise makers
Audio/video recording devices
Signs/banners
Food and beverages
Security staff will ask that you return these items to your vehicle or have them discarded.

For the comfort of all guests, profanity, abusive language, intoxication, conduct deemed disorderly, unruly or disruptive is grounds for ejection.
---
Biography
Don McGahn is a partner at Jones Day, where he co-leads the Firm's Government Regulation Practice. He represents clients before government agencies, in enforcement matters, and in court disputes arising from government regulation or action and handles litigation, crisis management, regulatory compliance, and political issues.
Prior to rejoining Jones Day in 2019, Don served as Counsel to the President of the United States, advising Donald Trump on all legal issues concerning the President and his administration, including constitutional and statutory authority, executive orders, international agreements, tariffs, trade, administrative law, and national security. Don also managed the judicial selection process for the President. During his tenure, a historic number of judges were appointed to the federal bench, including two Supreme Court justices. In addition, Don spearheaded President Trump's deregulation efforts, which resulted in deregulation at record rates.
Don's accomplishments have been recognized at the highest levels of government. Senate Majority Leader Mitch McConnell stated that Don concluded his tenure "not only as the best White House Counsel I've seen on the job, but more broadly, as one of the most successful and consequential aides to any President in recent memory."