Sara and Sam Schoffer Holocaust Resource Center's Telly Awards 2020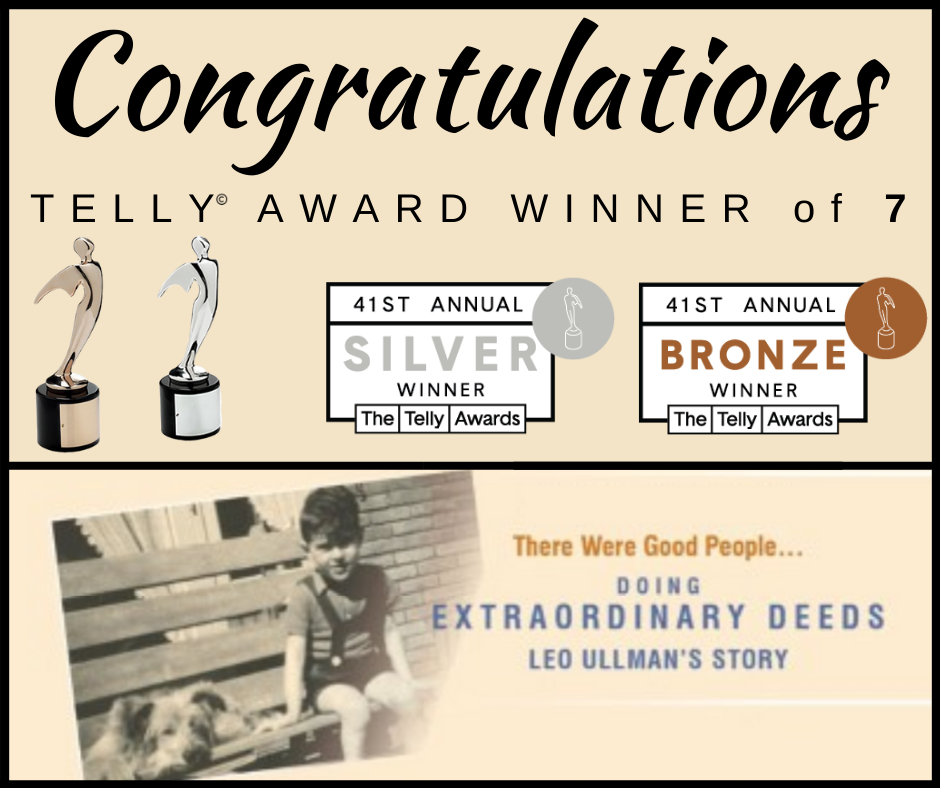 Announcement from the Sara and Sam Schoffer Holocaust Resource Center
The film,
There Were Good People ...Doing Extraordinary Deeds: Leo Ullman's Story
,
has received recognition from the 41st Annual

Telly

Award

s Judging Council

for the film dedicated to

the life story of Leo Ullman and his family who were hidden in the Netherlands and saved by Righteous Gentiles.
Toby Rosenthal, Stockton

University Visiting Instructor of Communication Studies,

was the editor, director and story producer of the film.

The notification stated: "This is a huge honor for you and your team! Now, more than ever, we need to continue recognizing creators like you and those that bring global stories to our screens."
The Sara and Sam Schoffer
Holocaust Resource Center's staff provided research and resource materials for the film. In addition, Stockton University's School of Arts and Humanities and School of General Studies, University Relations and Marketing, and Stockton Video Production all contributed to the film.
The film received recognition in the following categories:
The film, There Were Good People...Doing Extraordinary Deeds: Leo Ullman's Story, can be viewed in the Schimmel and Hoogenboom Righteous Remembrance Room of the Sara and Sam Schoffer Holocaust Resource Center at Stockton University.