Holocaust Survivor-Owned Business Profiles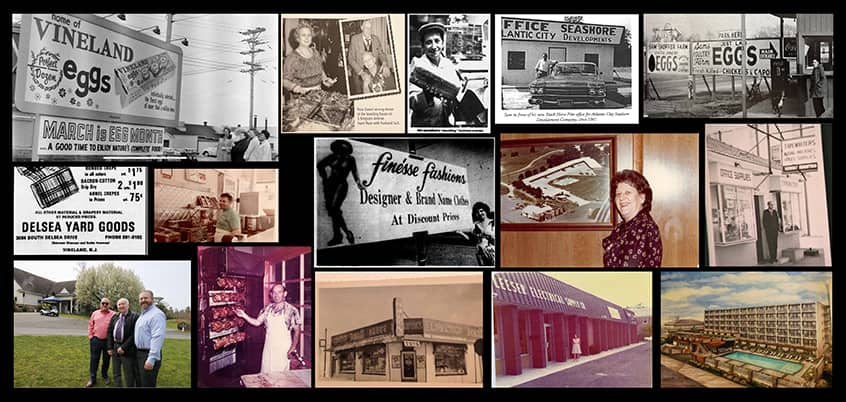 Below are profiles of businesses that were founded, owned, and/or managed by Holocaust Survivors In southern New Jersey. These resilient individuals and their families arrived in the United States as refugees from Nazi controlled Europe. Some were prewar refugees from the Third Reich, others endured Nazi ghettos and camps, and still others had emerged from hiding or from the woods where they fought as partisans. Most arrived on these shores having lost everything, and yet they persevered. Those who settled in southern New Jersey often started as chicken farmers, which was a hard life, but one that promised an independent existence. However, it became harder to make a living with a family poultry farm, as egg prices fell, and the cost of feed rose from the mid-1950s onward. Almost all these farms closed by the late 1960s. Some Holocaust Survivors moved on. Others adapted, pouring their savings, their energy, and their ingenuity into new businesses.
Student George Quinn, who received a Stockton University Board of Trustee Fellowship for Distinguished Students in Spring Semester 2022, created these profiles of Holocaust Survivor owned businesses in Atlantic, Cape May, and Cumberland Counties. Under the direction of Dr. Michael Hayse, Associate Professor of Historical Studies, and supported by other Stockton students, these stories of resilience will become a permanent part of the larger South Jersey Holocaust Survivors Project at the Sara and Sam Schoffer Holocaust Resource Center.
---