Father's Day 2020 Recipes from Holocaust Survivors Settled in South Jersey Communities in Atlantic and Cape May Counties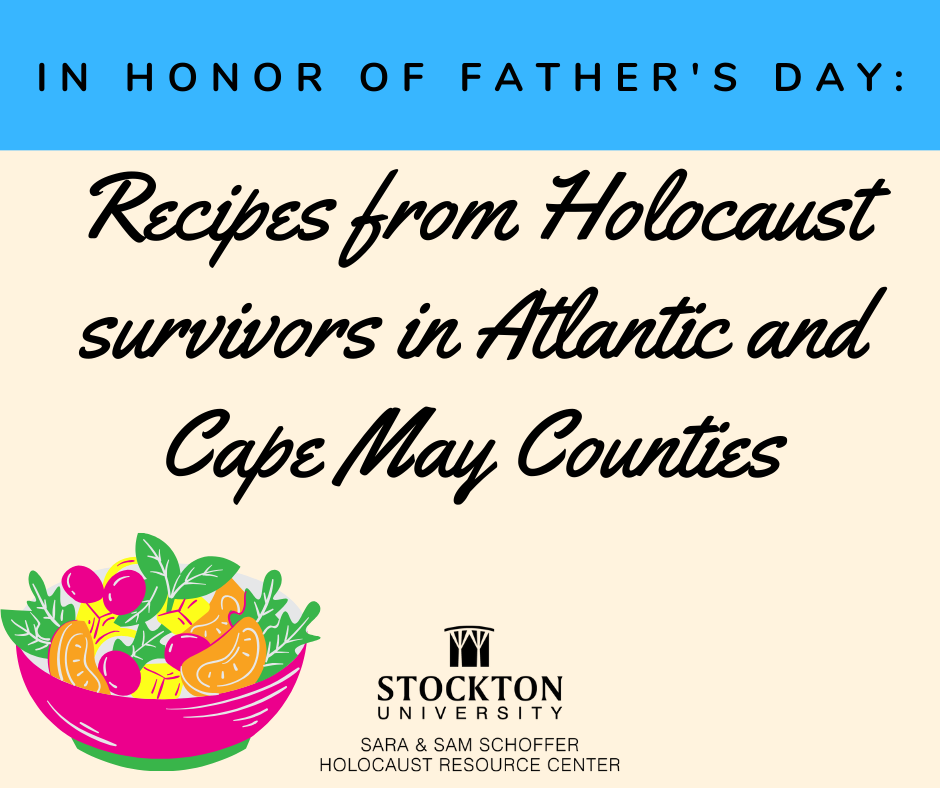 As we celebrate Father's Day, we can lovingly look back and remember our dads (sometimes moms) preparing special recipes that they brought from their childhoods into their own kitchens. After WWII, as Holocaust survivors settled in South Jersey communities in Atlantic and Cape May Counties, some of these recipes were brought from Europe into their kitchens in South Jersey. Food often plays an important role in celebrations. Some of our happiest moments are associated with eating together with family and friends. For Father's Day 2020, the staff of the Sara and Sam Schoffer Holocaust Resource Center at Stockton University are sharing stories and recipes of some of our local Holocaust survivors.
Enjoy these recipes like Cyla's Compote, which she often made for her husband Joel near Father's Day. Everyone should also try Ernest's Cucumber Salad, a perfect dish for Father's Day or any summer barbeque!
Share with us a photo of your dish made from one of the recipes in honor of Father's Day. Please use and share any of the recipe cards in this post! If you do use any of the recipes, post a photo and tag the Sara and Sam Schoffer Holocaust Resource Center on Facebook or Instagram! Do not forget to include the hashtags
#hrcrecipes

&

#fathersday2020