You Made the Difference Campaign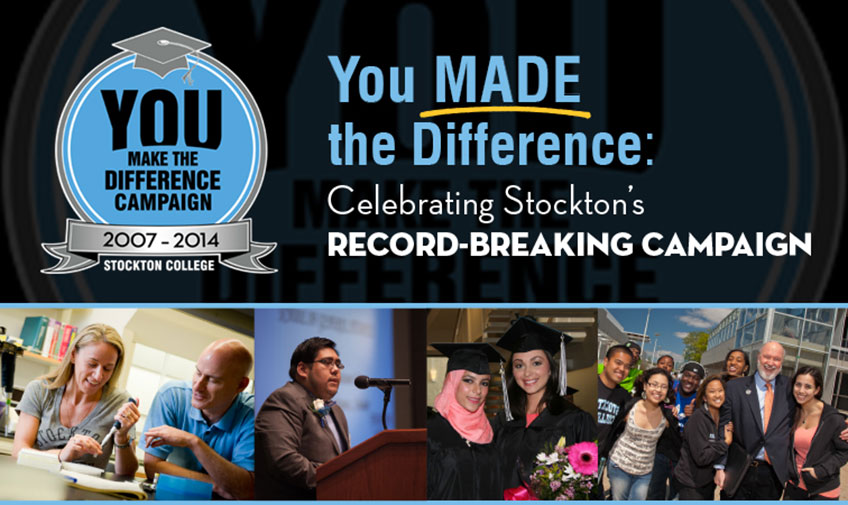 Beginning in 2003 and taking shape in 2007, under the visionary leadership of Immediate Past President Herman Saatkamp, Stockton embarked on its first comprehensive campaign. In September 2011, the campaign was publicly announced as the "You Make the Difference: The Campaign for Stockton College." The goal was to raise $20 million by June 30, 2014. Scholarships, need-based financial aid and funds that support the efforts to enhance academic and student programming were our highest priorities.
The response was tremendous. Together thousands of supporters, with gifts large and small, made a difference in the lives of our students, faculty and staff. Through your generosity, the campaign generated a record-breaking $25,363,687. The impact you made will propel Stockton into the future. Thank you for making a difference!