Stockton Day at Morey's Piers Proves to be an Alumni Favorite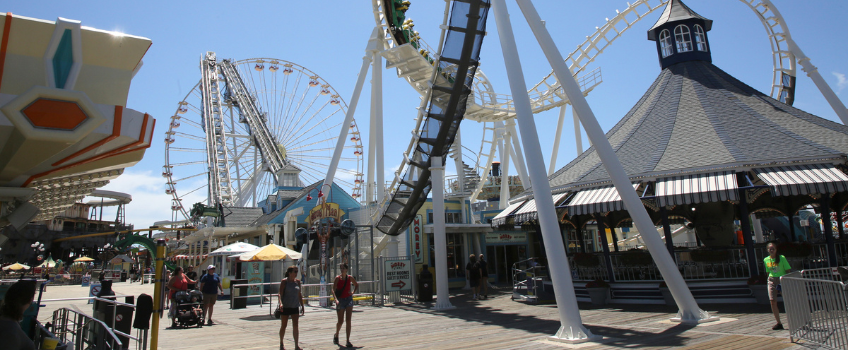 Since its inception in 2019, Stockton Day at Morey's Piers continues to be a fan favorite for alumni and friends.
This year, 522 tickets were sold for the event where Ospreys of all ages enjoyed the company of their fellow graduates and more than 100 rides and attractions that Wildwood's classic seaside amusement park has to offer.
Barbara Shumski '93 turned Stockton Day into a family affair, bringing with her family members ranging in age from four to 66 years-old, some of whom are also Stockton alumni.
"We all enjoyed a day of unlimited access to all water parks and amusement rides," said Shumski. "It really was a wonderful and memorable day for everyone!"
Stockton Day at Morey's Piers is one of a series of fun-filled events hosted by the university for alumni and friends to reconnect with the Stockton and each other. Other noteworthy events included the Spring Bash Reunion Weekend for 70s and 80s alumni; Fred Fest, a family event held by Lake Fred; Phillies and Yankees games; Second Saturdays in AC and more!
Stockton will cap off its summer lineup with two more events before heading into an action-packed fall schedule:
Be sure to check stockton.edu/alumnievents for upcoming events this fall.
See photos from Morey's Piers on Flickr.