Social Justice and Equity Fund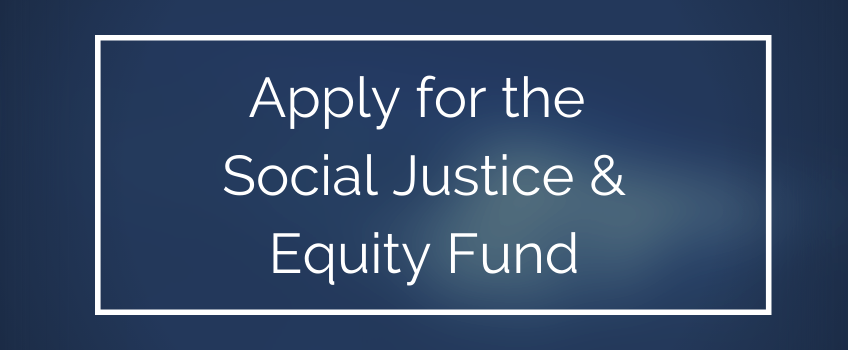 The Stockton University Foundation's Social Justice and Equity Fund is intended to provide resources to aid the student body in working through activism, research, programming and projects to bring about a more just world. Grants to student clubs and organizations, partnerships and projects will be made available at specific times throughout the calendar year through a call for proposals, as established by the steering committee.
The Committee will include at a minimum a representative of the Student Senate, an additional student and two faculty members, the Vice President for Student Affairs or their appointee, and the Executive Director of the Stockton University Foundation or their appointee. All members of the Committee will have an equal vote regarding the approval of proposals. The total annual distribution amount and range of amounts of individual grants will be set annually by the Committee and will be based on the amount of funds available for distribution each year. The Committee shall review the fund's criteria and impact on an annual basis and make recommendations regarding its improvement if necessary.
Social Justice & Equity Fund Grants may be awarded to:
Students Clubs and Organizations
Student Partnerships

Two or more students working collaboratively to advance a specific social justice project

Other groups as determined by the Committee
The following should be addressed in both the proposals submitted and the Committee's evaluation:
Programs and initiatives should engage students across programs, interests and areas of study.
Events resulting from grant funding must be open to the entire campus community.

Should space be limited at an event or activity, at least 75% of the available seats should be reserved for current students. Efforts must be made to ensure the invitation of BIPOC students, particularly through the leadership of student clubs and organizations, Student Senate, etc.

All programs and activities must be student-initiated, include an educational component and take actionable steps toward achieving a stated goal. Events that are strictly social in nature will not be funded.
Grants may not be used for catering, except for light snacks or beverages for speakers and panelists.
Grants may not be used to pay students for time invested in the project, other than if a student serves on a panel where other panelists or speakers are receiving an honorarium.
Funds may be used for transportation and other costs related to programming.
Priority will be given to new programs and initiatives.
Grant funds may not be donated to other organizations.
The Social Justice & Equity Fund Committee application and dates:
Please note that the Social Justice & Equity Fund Committee applications are due on the following dates: 12/01/2020, 01/08/2021, 05/11/2021, 09/10/2021, 11/12/2021 but the application process is always open. You will receive follow up from the committee within three weeks of the meeting closest to your submittal date.
Social Justice & Equity Fund Steering Committee:
Dr. Donnetrice Allison, Director of Strategic Initiatives & Professor of Africana Studies & Communication Studies
Dr. Christopher Catching, Vice President for Student Affairs, Ex Officio
Danielle Combs, Student Representative
Heather Cooper, Student Senate Representative
Dr. Christina Jackson, Assistant Professor of Sociology
Dan Nugent, Chief Development Officer

and Executive Director of the University Foundation

, Ex Officio
Brett Pulliam, Executive Director for Educational Opportunity & Success Programs
Austin Rajput, Student Senate Representatives
Dr. Ashlee Roberts, Executive Director of Student Affairs, Planning & Operations
Susan Zavaglia-Werner, Associate Director of Development
For more information please contact Dan Nugent, Chief Development Officer and Executive Director of the University Foundation at 609-626-3546 or daniel.nugent@stockton.edu, or contact one of the Committee members listed above.